Humans may well be worried about toilet paper supplies in a pandemic, but wallabies (and wallaby carers) start to panic when there are no (inexpensive) tissues left on supermarket shelves!
But never fear…. Thanks to our fabulous Sanctuary friends, Amanda and Kym, the bum wiping will go on 😀😀.
Both of them managed to track down supplies of reasonably priced tissues for us…. And just look at these gorgeous designed ones that Amanda found! What could be better for small Australian animal cloacas.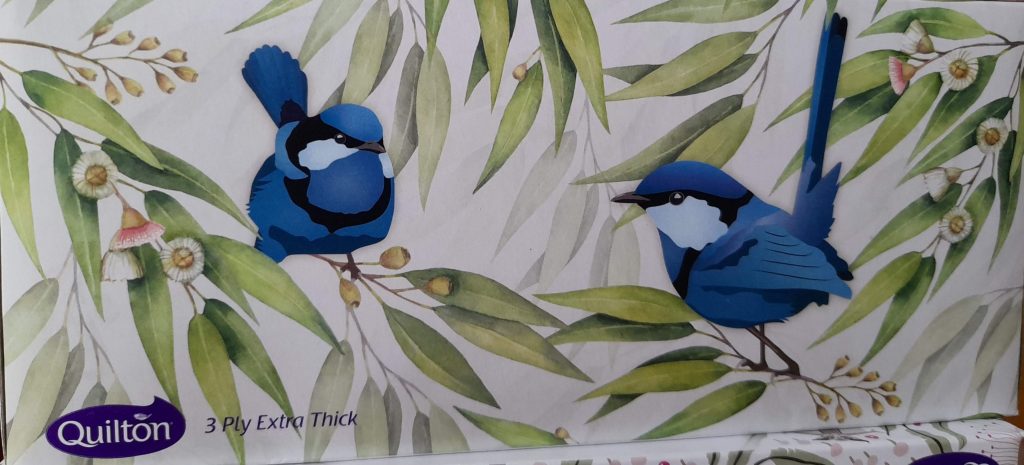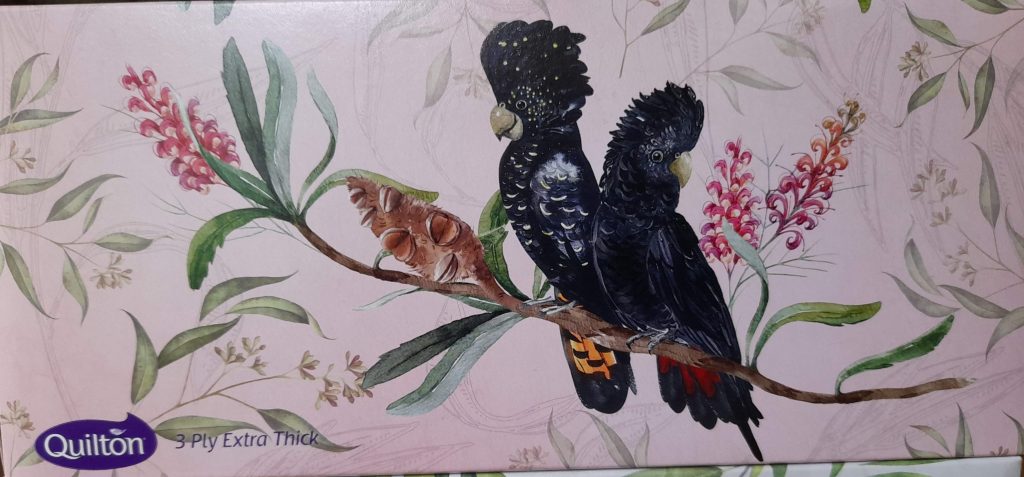 And for those bigger and more prolific bottoms, we have a fresh and bountiful supply of cotton towelling rags… thanks in big part to Amanda's fabric slicing skills.
We very much appreciate all the support we receive when the going gets tough… our Helpers are always there to save the day.