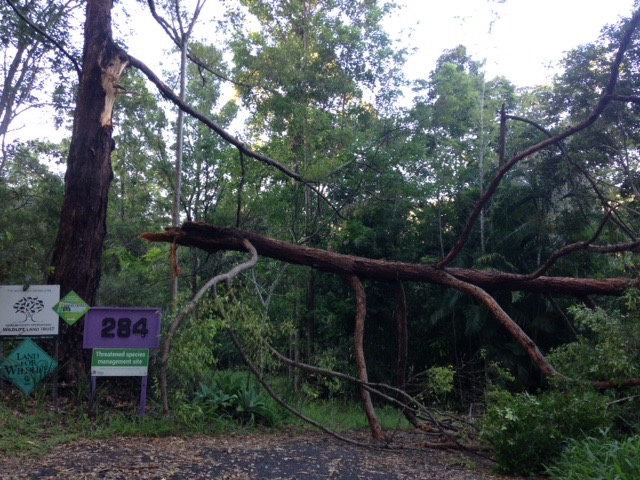 A bit of natural violence yesterday evening, with a big branch of a eucalypt coming down over the entry to Araucaria Sanctuary. With two branches holding the large branch 2.5m off the ground it was beyond Don to clear it on his own. So we had to call the SES.
Then a huge storm hit Other areas of the region and we were sure the SES wouldn't make it to us till the following day. With darkness well and truely having descended we went to sleep. But when we woke to do 12.30am feeds, we could hear the chainsaws. The SES guys were having a very late night of it!
An enormous thank you to the SES. Thanks to them we were able to get out the driveway this morning. Awesome commitment!