Drumroll….. Araucaria Sanctuary has been selected for a big 1000 tree planting as part of a partnership between Conservation Volunteers Australia, and NRMA Insurance, with support from Friends of the Koala. The aim of the initiative is to protect and extend koala habitat, and so we are delighted that we will be able to get more trees in the ground for our resident koalas. Read more about the NRMA initiative here.
We are looking for extra volunteers to help out, so if you would like to get your hands in the earth and a great sense of satisfaction knowing you are building more homes for wildlife, come along and join in!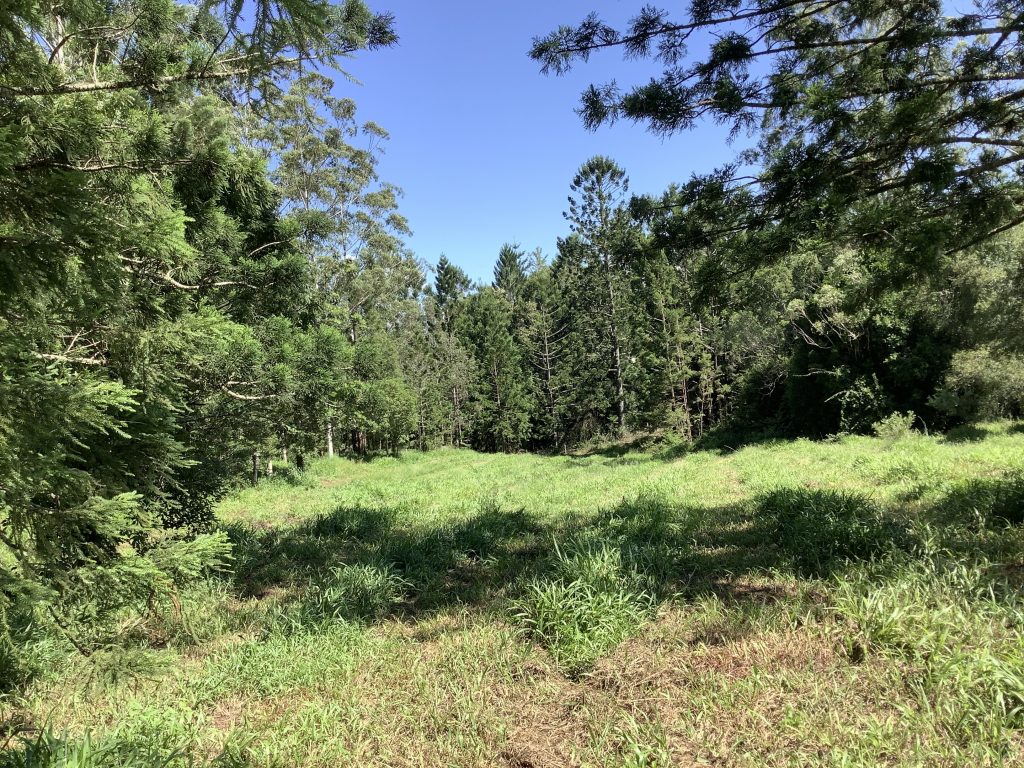 The planting days are Monday 29th March and Tuesday 30th March, beginning at 9am and likely finishing around 12:30pm. Morning tea will be available and a light lunch to say thank you!
Kelly and Shae, the awesome local CVA duo, have already sprayed the tree hole sites (after Don's initial slashing preparation). Holes will be drilled on the day, so the action will be putting trees in the holes and erecting tree guards.
We are hoping it will go ahead regardless of the rain – which might mean no need to water in! But if there is a need to make any date changes registered people will be notified by email. Sturdy shoes (possibly gum boots) are essential, along with long pants, a long sleeve shirt, a hat and water bottle.
CVA are managing the volunteer registration process, so if you are able to come along and help get these trees in the ground use the links below. We'd love you to let us know too! . Or just turn up and register on the day.
To Register Contact
Kelly Saunderson via text, phone or email
M 0448 77 66 18
Email [email protected]