Two pieces of really great news today. First the BIG news…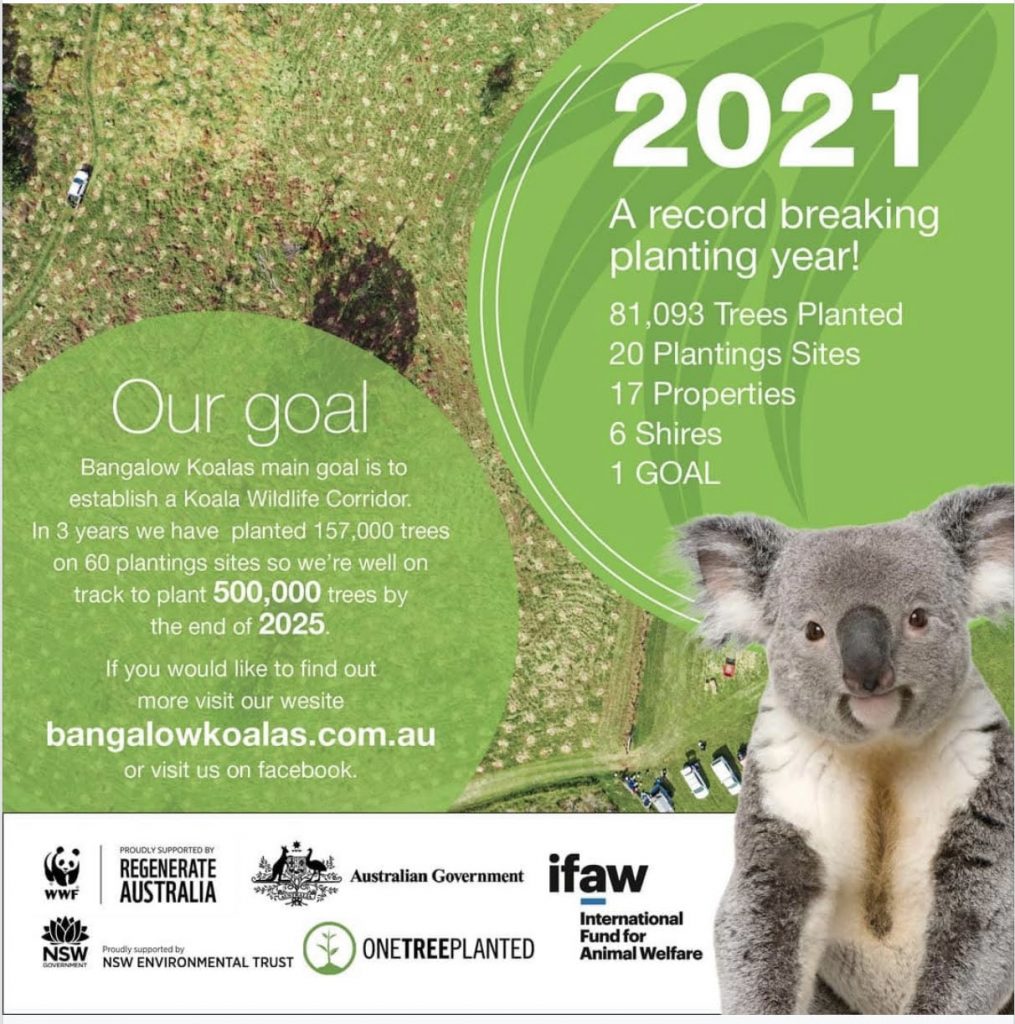 We have been notified that Bangalow Koalas have been successful at securing funding for 2022, which will include a big planting of 4920 trees at Araucaria!
We are VERY excited and look forward to working with this inspiring group. We encourage you to check out Bangalow Koalas' website and consider ways you might support their ambitious tree-planting goals. It is a great way to combat climate change and support wildlife at the same time.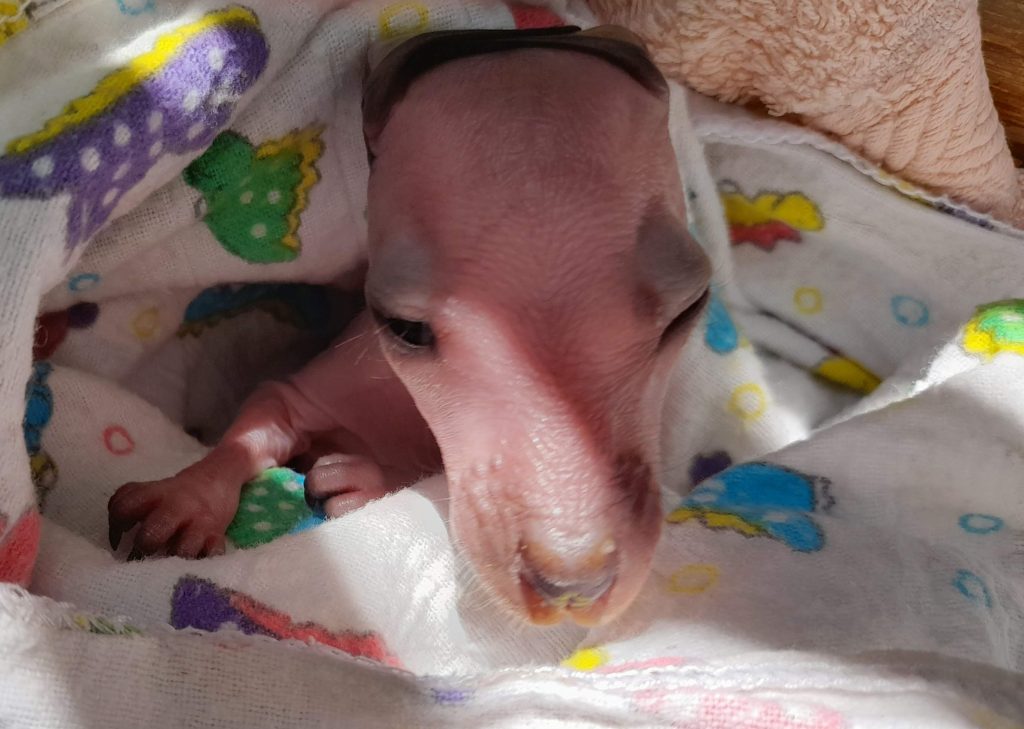 And now the very SMALL good news. Little Cranberry opened her eyes fully this morning. One eye was still half closed at 6.30 am but by 10.00 both eyes were wide open and she was keen to look out onto the world.
It is such a priviledge to be the first creature that these little guys glimpse – but also sad that this important milestone isn't reached with them in the care of their real mum.
Cranberry is a strong little joey, and doing well, so we are hopeful she will continue to thrive.