Today we did a media release about the Digital Children's Story that we are working on as part of our efforts to save Bungabbee Forest from logging. Here is what it is all about….
More than 15 local artists, adults and young people alike, have thus far joined together to contribute to a digital children's story, which will launch in February. And it isn't too late to get involved!
The project is part of the campaign to save Bungabbee Forest, midway between Lismore, Casino and Kyogle, from being logged in April 2021.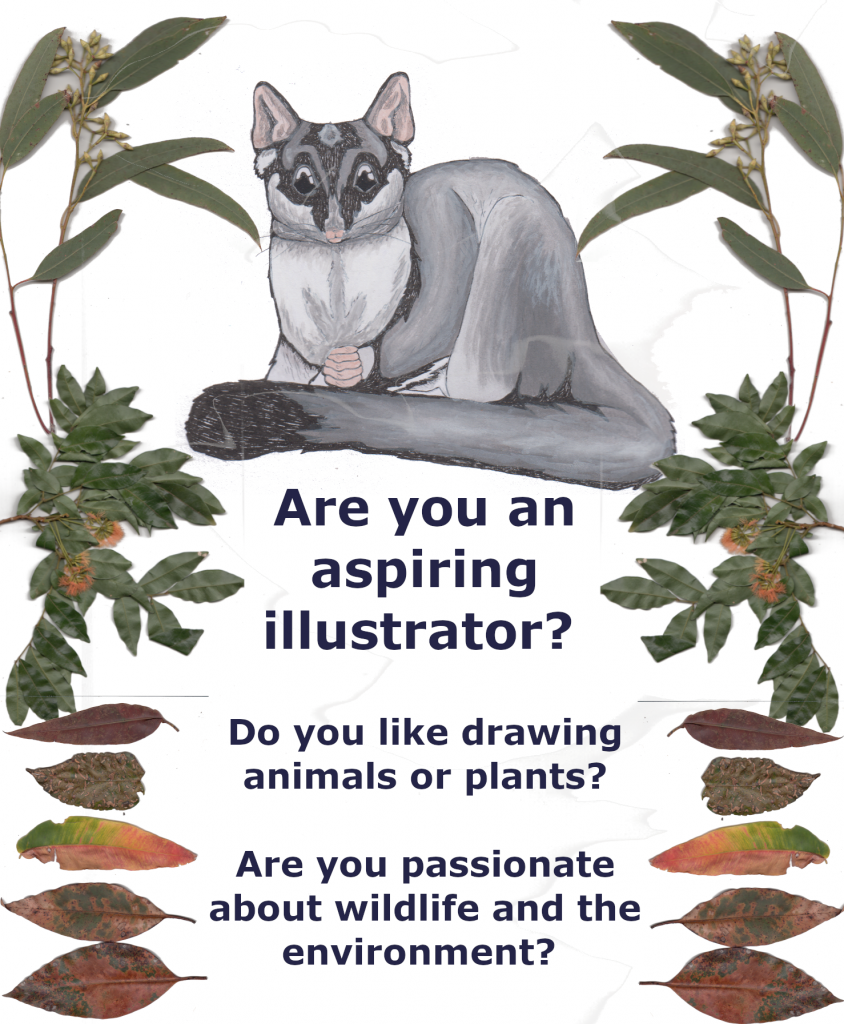 The online story will be about Acacia, a Squirrel Glider, who is rescued as a tiny joey and raised by human wildlife carers. When she is released into the wild she travels to a nearby forest, meeting and learning about native plants and animals, and how important the forest is to them. After overhearing humans talking about plans to log the forest she collaborates with the other animals and humans alike, and the forest is saved.
The book is the brainchild of Abi Andrews and Renata Phelps, both local wildlife carers, who wanted to put their skills in writing, illustrating and online production to use to help the Bungabbee campaign.
The artwork will be in the form collage, with a melding of photos, drawings and scanned flora and other artefacts.
The story will convey a sense of optimism and a deeper sense of understanding about the importance of the forest. Although it will be presented as a children's book, adults will also likely be engaged and influenced.
We hope the book will provide a sense of empowerment to both young people and adults, helping them to realise that there are a range of things that they can do to help save the environment if they participate with others in various forms of activism.
By making the production of the digital story collaborative, we believe that it will help emphasise community engagement, local ownership and (ultimately) a successful outcome for this and other forests. 
We are still looking for more contributors, including children and young people, who might want to be involved. If you know someone who is passionate about wildlife and the environment and likes drawing plants and animals, we would love to hear from them. 
An accompanying digital art gallery will be created for illustrations that aren't included in the main story.
We'd be delighted if lots of children and young people got involved and shared their passion for the environment in this online gallery. 
If you would like to contribute original artwork to the project, or would like to know more about it, email Renata and Abi at [email protected] – phone 02 66293226
If you are interested in being part of the Save Bungabbee campaign, you can join the Facebook Group, "Bungabbee Forest Friends" https://www.facebook.com/groups/3470743116309388/ or subscribe to the email list at http://eepurl.com/hhtdOr