This is Ginger. And she owes her life to some very clever Koonorigan folk.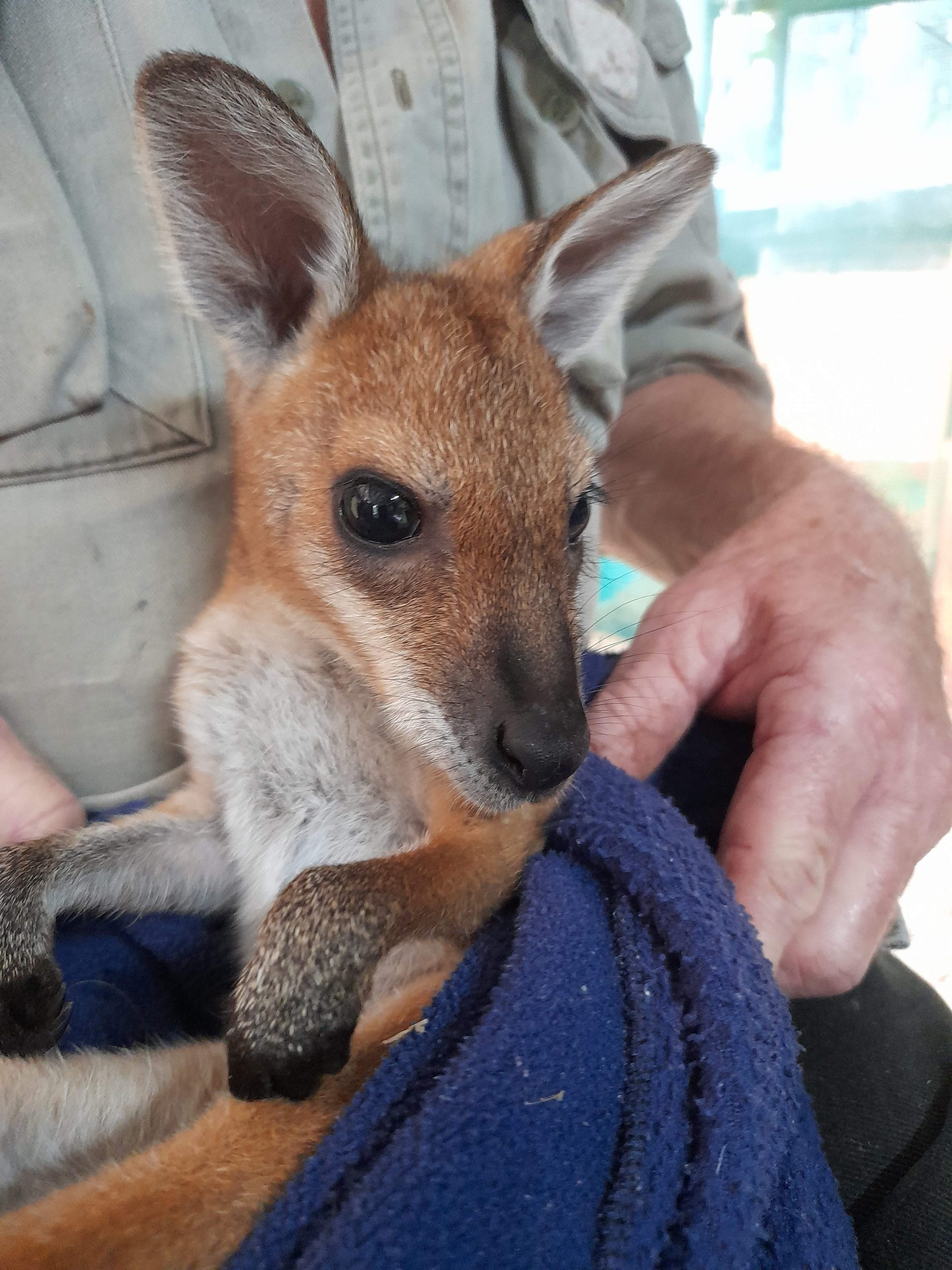 James and Jane found a dead wallaby in a paddock, and spotted a little joey racing around – very scared and confused. They knew it was too small to survive by itself, but it was so fast that it wasn't going to be easy to catch.
James (a WIRES member) called us for advice and we explained that these rescues can be very difficult. So often it is hard to catch a joey this age until it has become weak.
But Jane and her neighbour Diana were determined and came up with a clever plan. They took a blanket and rubbed it over the joey's dead mum so that it smelt familiar. They then took up their position near the mum, and waited… and waited… and waited.
Amazingly their patience paid off, and the little joey came towards them. They were able to throw the blanket over her and scoop her up. James drove to meet Don – and little Ginger came into care at Araucaria.
Ginger has settled in magically. She happily hops around for a while with the other joeys, but she is immensely pleased to have her very own pouch to rush back to. She will be part of the "Fruity Gang" and is currently in the side room of Infants with Strawberry and Kiwi.