Wow! What a weekend! We are so fortunate to have so much support from amazing people. Where to start….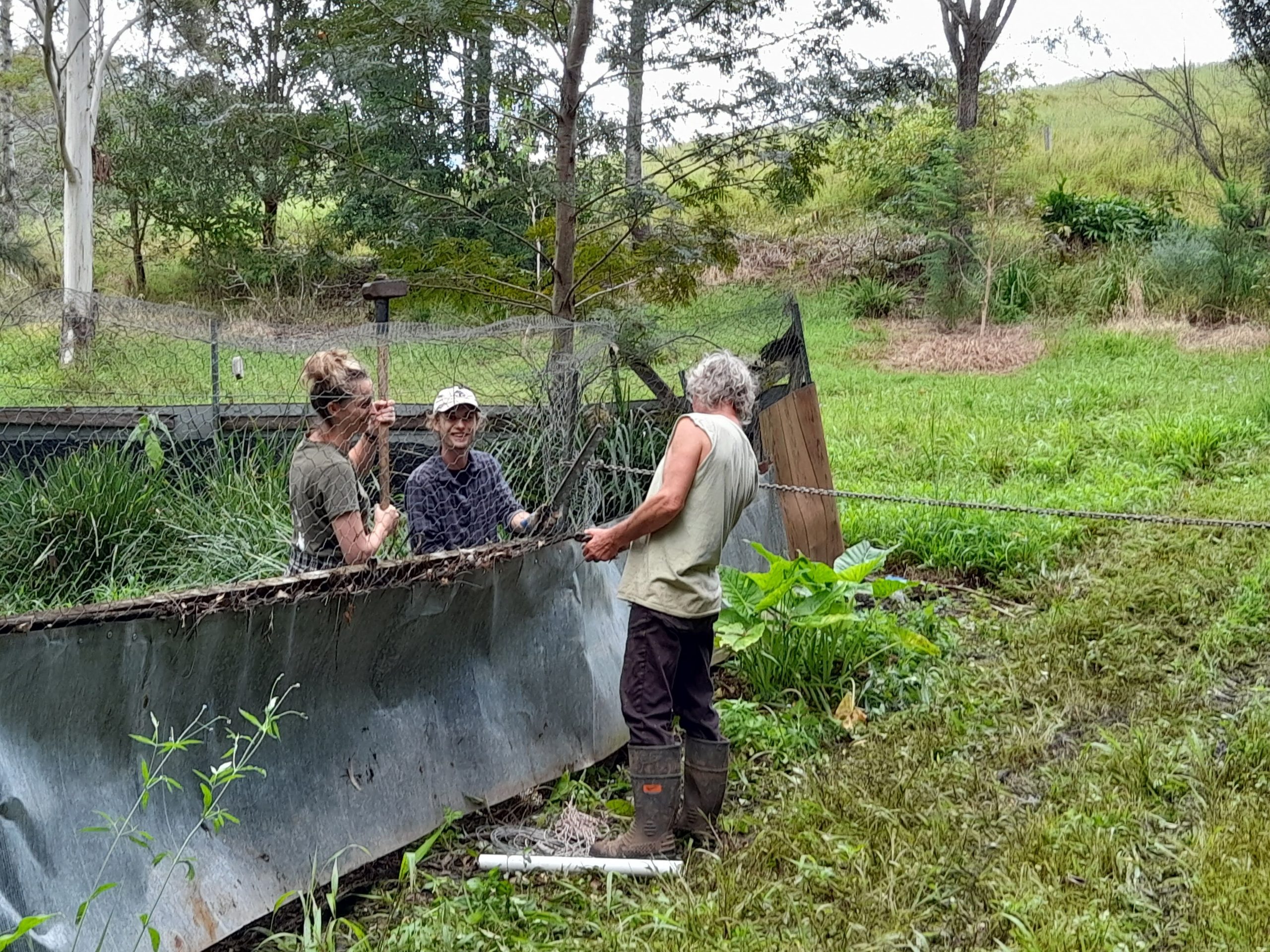 On Friday night the incredibly energetic Shai Ager and Andy Smythe from The Agile Wallaby Project (Cairns) arrived to spend a couple of nights and help out at Araucaria.
They spent the majority of Sunday helping Don mend the high school macropod yard that was damaged in the flood. It was a squelchy job, requiring gum boots, a tractor, chains and a lot of banging. In the process we uncovered a slumbering Python which Shai skilfully shepherded into Don's snake bag.
Then today (Sunday) Shai and Andy went with Don for a walk over the creek to inspect the CVA tree planting to check there was no flood damage. Fortunately the tree guards are all in place and the trees are rocketing ahead!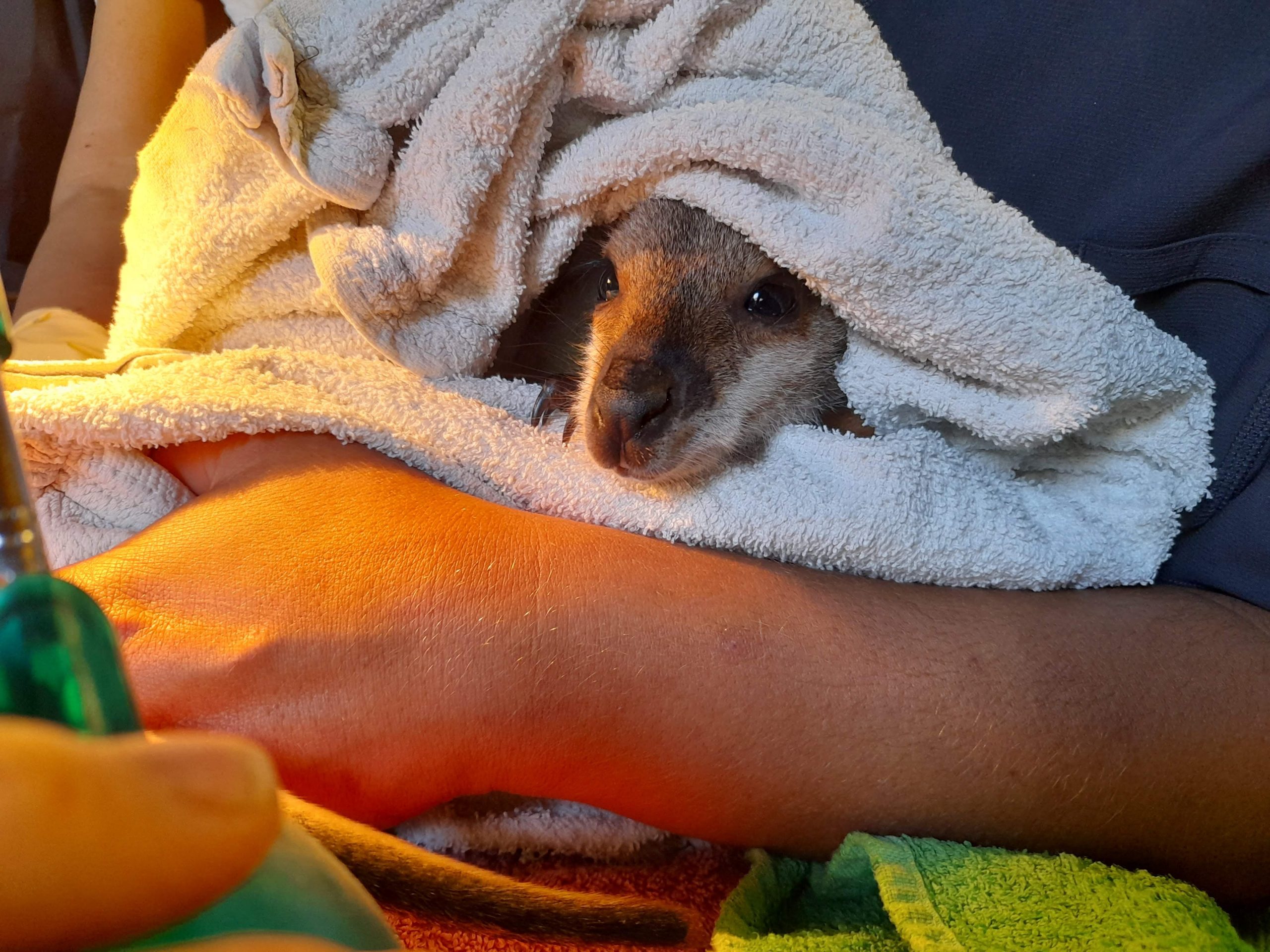 We have been worried all weekend about one of our recent rescued joeys, Mukti, who had got tangled in a fence. He had been treated at Byron Bay Wildlife Hospital on Thursday but we were concerned his foot has become quite swollen and infected.
Not long after Shai and Andy left they phoned us… with Shai's networking skills working magic. We were so fortunate that the team from Vets for Compassion, who have been helping animals affected by the floods, happened to have a little time available. They were willing to come out and take a look at Mukti and treat his foot.
The odds of him recovering aren't great, but these wonderful people are doing everything they can to give him the best chance possible.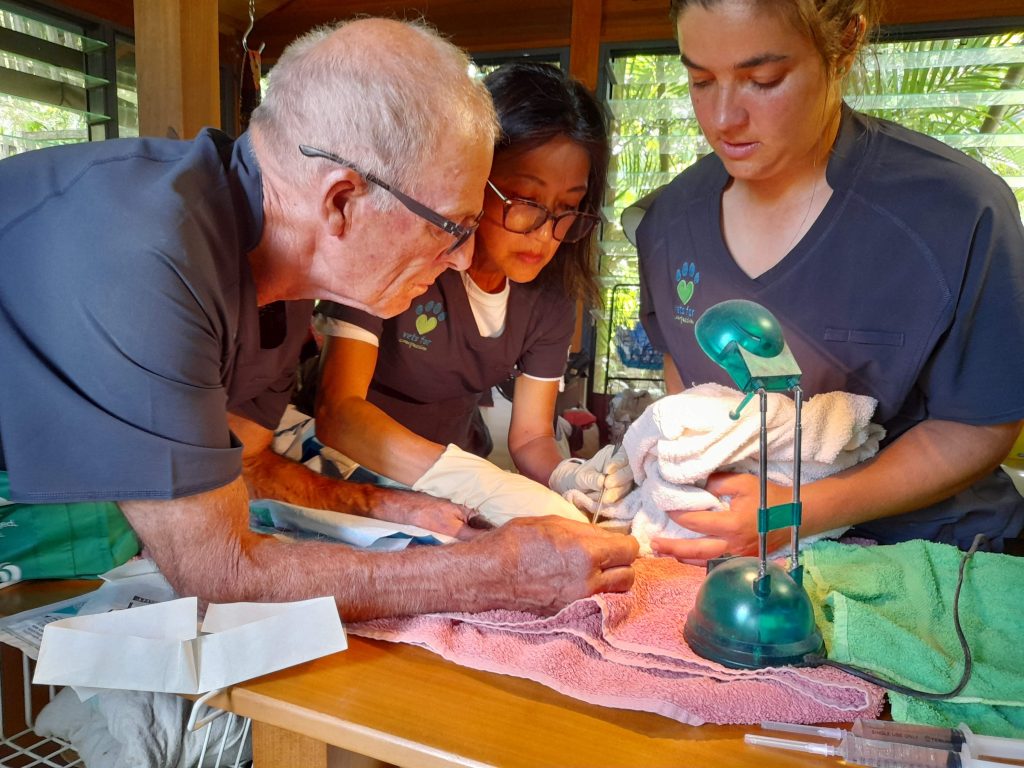 And we can't go without thanking one of our wonderful helpers, Sally, who arrived on Sunday in a waft of calm energy. She sat in the sun with the three smallest joeys, who just loved their time outdoors. These joeys are completely oblivious to how much energy everyone puts in to keeping them all happy, healthy and fed!