Meet our very special most recent arrival.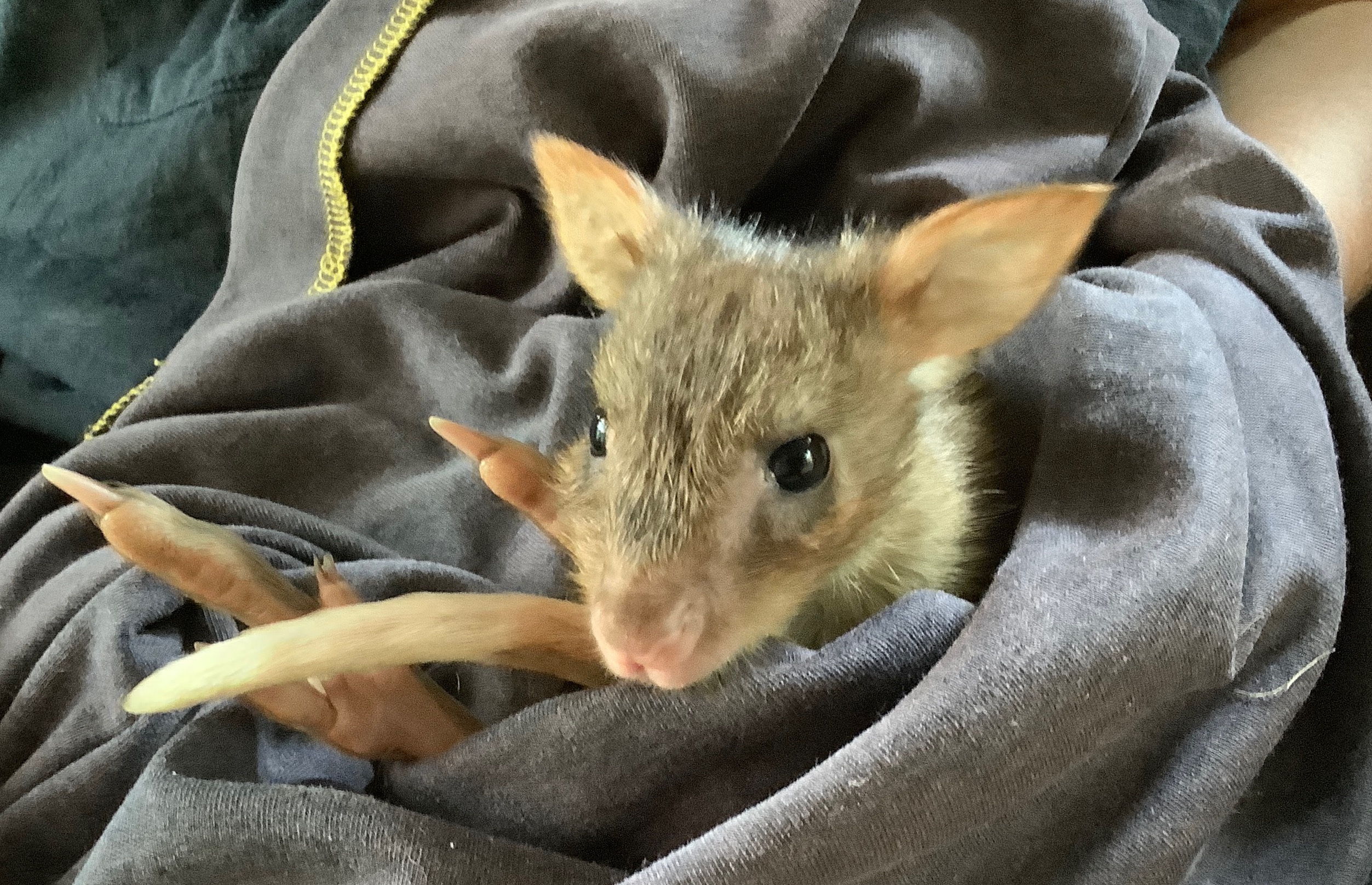 This little cutie is a Rufous Bettong. She was found alone by a caring woman at Woodenbong, who scooped her up and kept her safe till Don arrived (a three hour round trip… thank you Don!).
Weighing just 325g she is fully furred, but still would be dependent on her mum for milk.
This is the third little Bettong we have cared for at Araucaria. They are amazing little macropods… with course fur, a little piggy nose, and feet built for digging. Bettongs have a semi-prehensile tail, capable of carrying nesting material.
This beautiful little girl has not yet been named. She will stay with us until she is ready to be transferred to another wildlife carer who is able to release Rufous Bettongs.