Time for a general update from "locked down" Araucaria Sanctuary. We take our isolation seriously here, for the sake of both humans and wallabies. No one knows if COVID is transmissible to macropods, and it is a risk we can't take, given what happened to Minks in Denmark. Our fabulous team of lunchtime helpers are on hold till restrictions lift and Romy decided to move out. While it is extra busy for Don and I (Renata) without helpers, we are keeping up the pace just fine with an extra early morning start. With the weather warming up, this isn't as painful as it was in the dead of winter.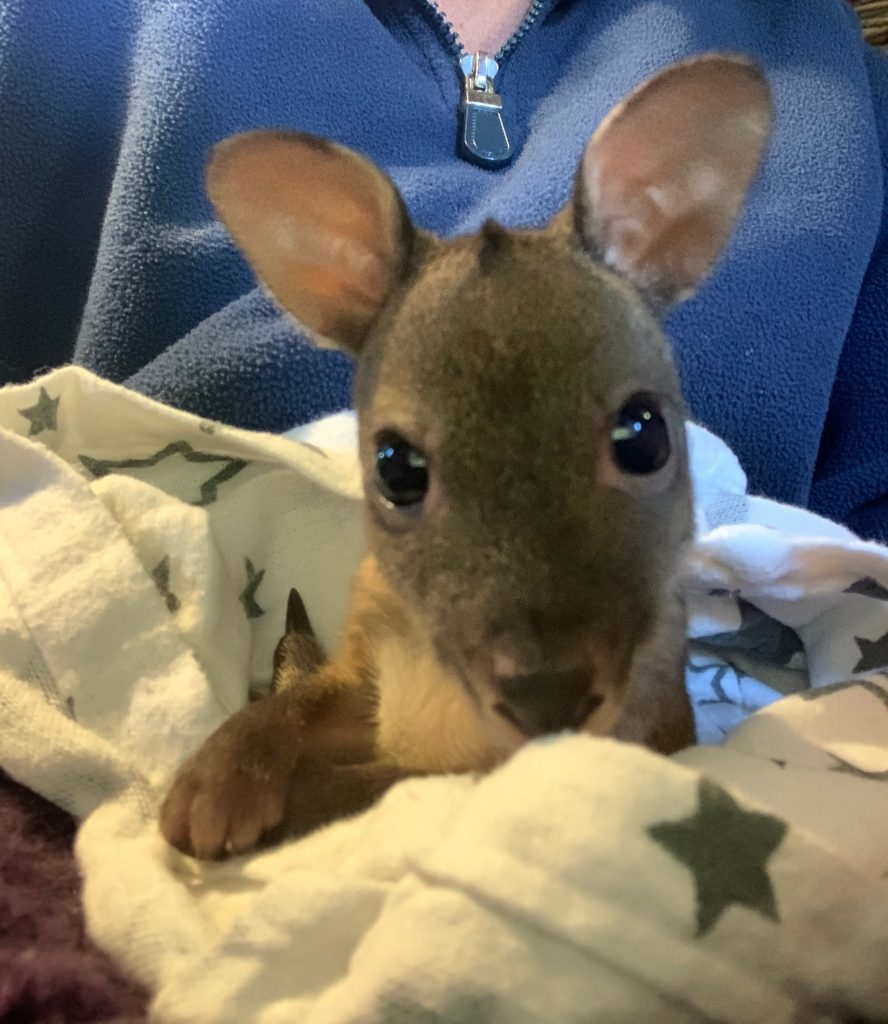 Sadly, since our last post, Icy Girl (the adult Red-neck wallaby with paralysis) developed pneumonia and died. While we are disappointed she didn't make a recovery, at least we gave her a chance. And, as always, we learnt a huge amount, which will help others in future.
Yesterday we were joined by a gorgeous new pademelon boy – now named Denim. He will be joining Cotton, Taffeta and Flannel in the cot in Infants.
We also had a little pinky pademelon for a week, but unfortunately he didn't make it.
Emerald and Solstice are now out of High School full time and there is quite a large group of joeys who have been on soft release for a couple of weeks; the Two Swamp Evies, Juna, Melaleuca, Bunyip, Wally and Booyong. This means that they go out in the daytime and back into high school at night (if they want to).
However, today was a very exciting first day out for Puppet, Pecan and Hawk. While Pecan and Hawk milled around the gate, Puppet set off down the long meadow, along the outside of the enclosure and disappeared into the distance. All three were back in the afternoon and ready for a big relax before their next big adventure tomorrow.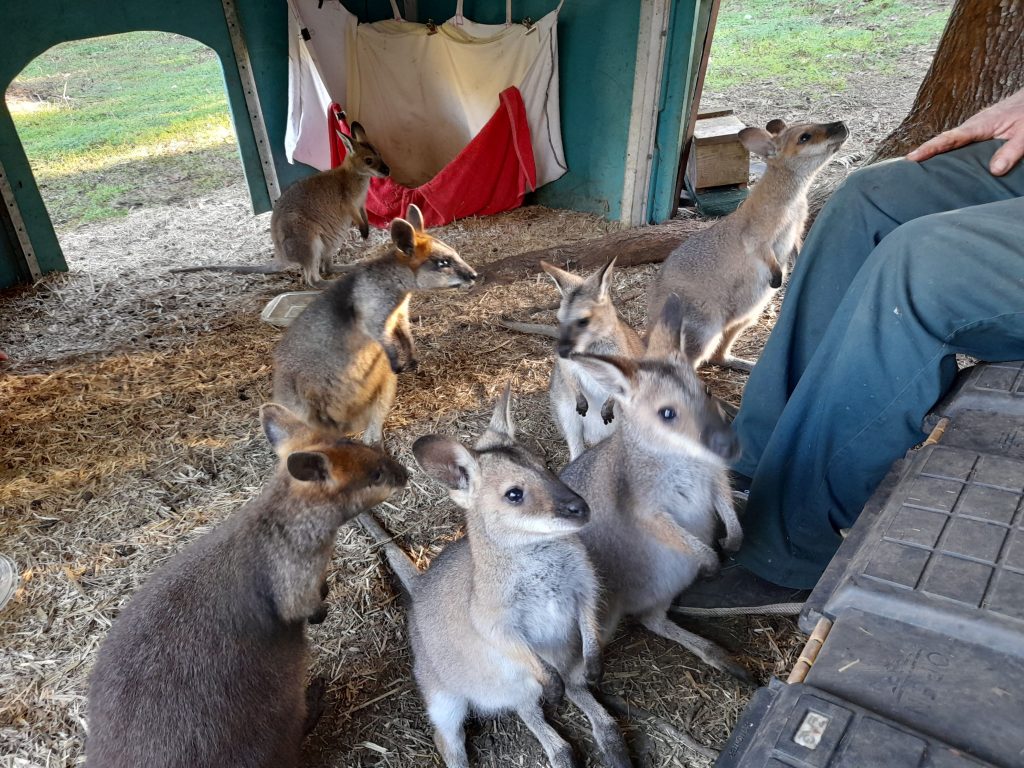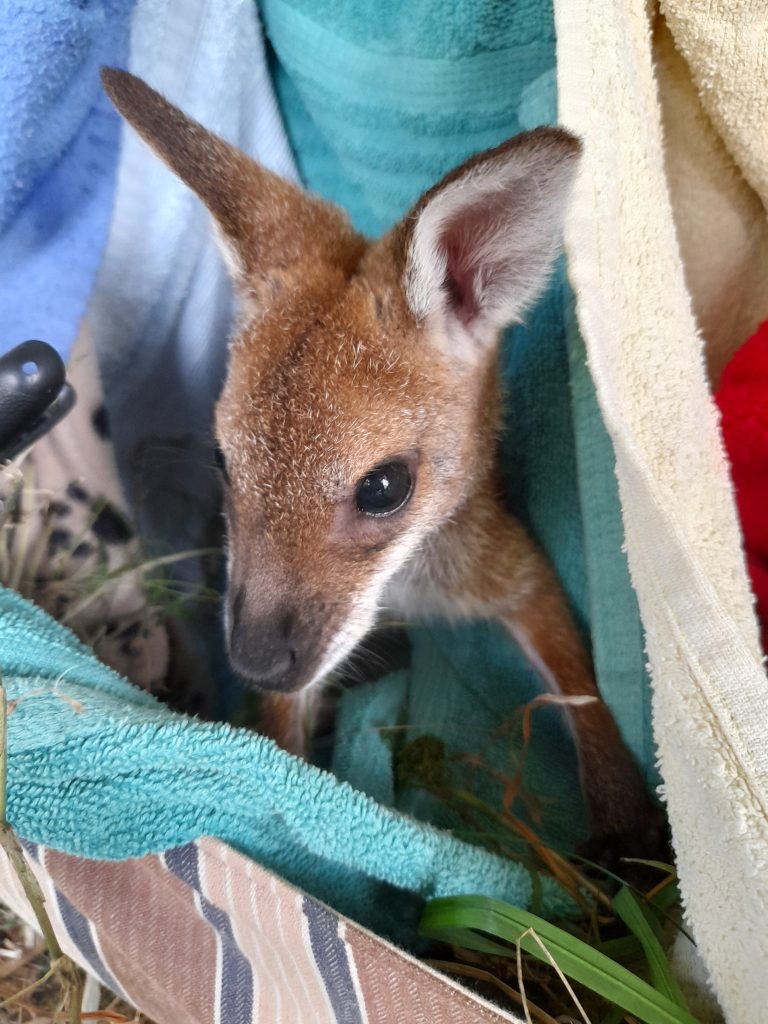 That just leaves Rosemary and Tumeric who are staying in the yard during the daytime. However it won't be long before they are joined by Sparrow and Mo, who are still in Preschool, but getting close to graduation day.
Pigeon, Thyme, Totem, and the new boy Sage (pictured left) are all doing well in Preschool.
Last, but not least, we have the bandicoot girls – Band-Age and Band-Aid (thanks to Renata's mum for the names!) They have grown so quickly in the eight days they have been in care. These two videos show just how much their fur has developed, and how they are much better at drinking now!
Here are a few more photos.. just cos they are cute!