It seems like forever since we have posted an update on activities at Araucaria. But we haven't been "twiddling our thumbs". Much has been happening with both wildlife and landcare. So, for a catch-up post, here are just some of our activities.
Juggling between lockdowns, we have had some fabulous helpers visiting. Marin and Marina from France stayed for a week or so, and French Canadians Charlotte and Joanie are currently visiting for a fortnight. We are also over-the-moon to have Eva staying again for over a month! This is Eva's third visit and her last before returning to The Netherlands.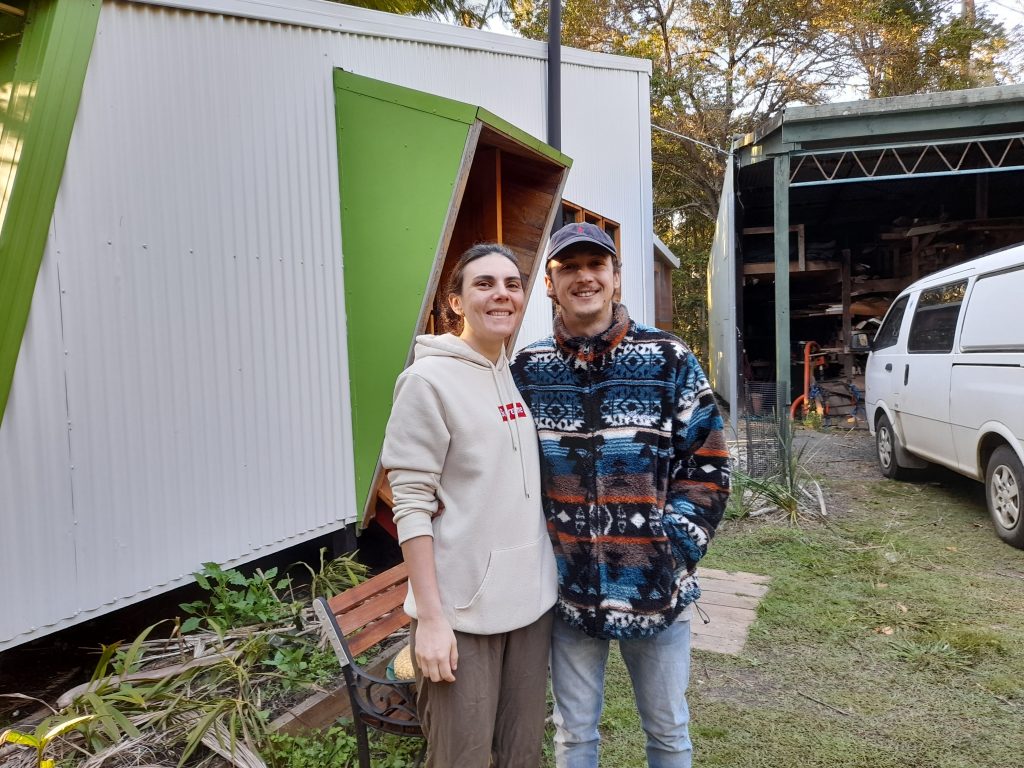 Aside from joey care there has been lots of other land care activities happening. We have done a HUGE weeding of the primary and high school yards, removing the majority of the weeds that the joeys don't eat. With the long awaited rain this week we were able to sow grass seed. Now we are all waiting for the fresh salad to erupt. The weeding activities are continuing, with a big push to c;ear inside the guards of the 1000+ CVA trees. A big job, but many hands make light work.
Our lunch time helpers have also been invaluable, coming when they are able and making the milk mixing and bottling process incredibly efficient. A big thank you to Kym, Kat and Estella, Tara, Robyn, Amanda, Kayla and Estella, and Eva (another Eva!).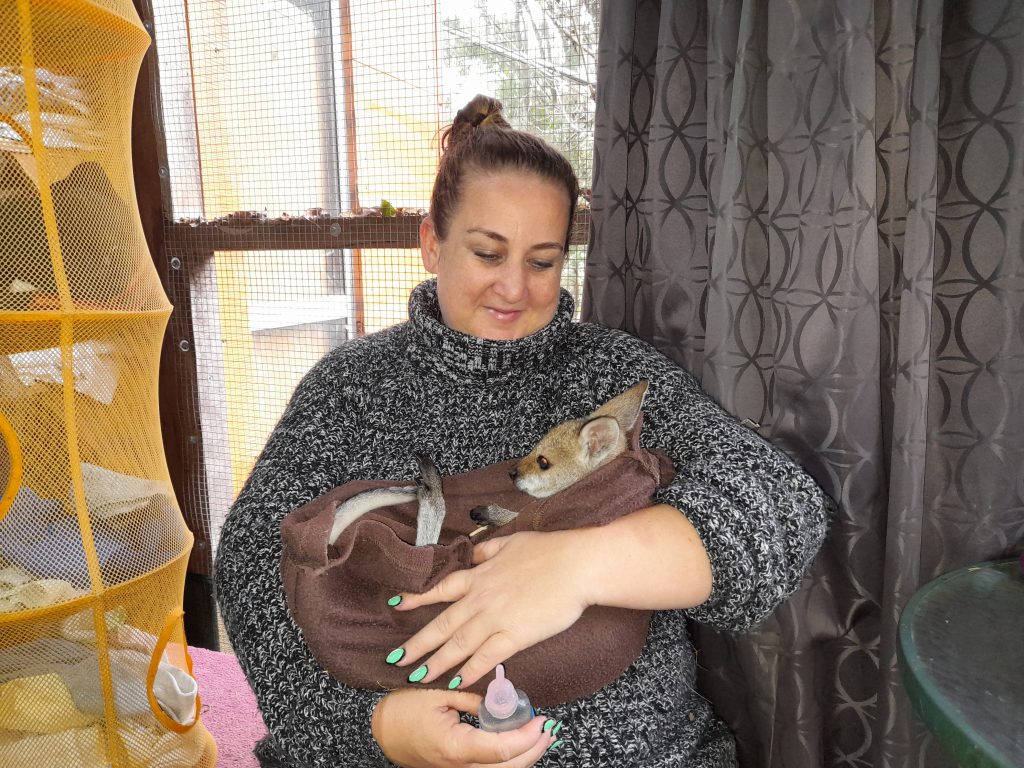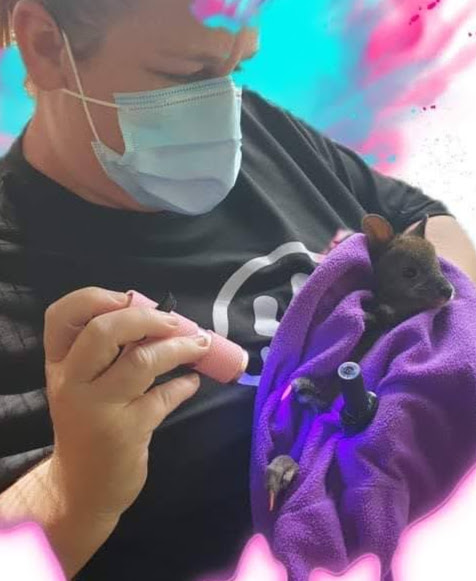 We have been very fortunate to be able to draw on Kayla's professional manicure expertise to paint the toenails of Poplin so we can tell him apart from Denim… and Renata had a thumb nail repaired as well – Thanks Kayla!
Our little Squirrel Glider, Banksia, hasn't been 100% well, but we hope she will start feeling better very soon. She is still VERY tiny, but comparing photos from when she first came into care, she has grown quite a bit. She now has longer fur and her eyes are open!
And, of course, we have lots of joeys in care. We have a bit of a "fabric" theme happening in Infants with Cotton, Flannel, Taffeta, Calico, Jute, Denim, Poplin and Hemp (from Nimbin!). The only odd-one-out is Viper the Red-necked pademelon. This little guy got his name because he was just about to be eaten by a python when he was found by the MOP. Here are some photos of the infants crew.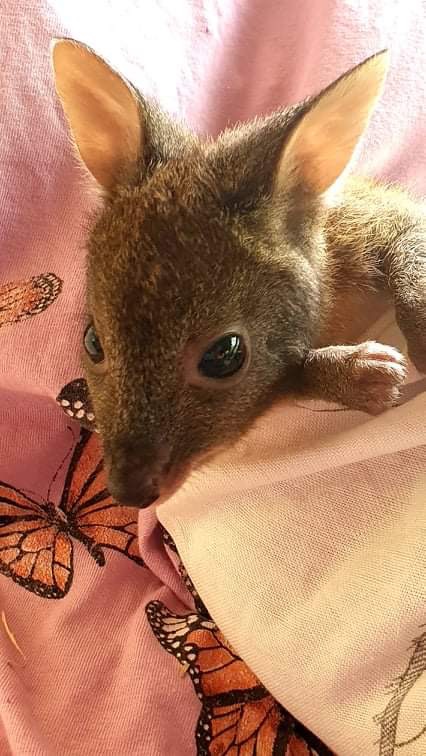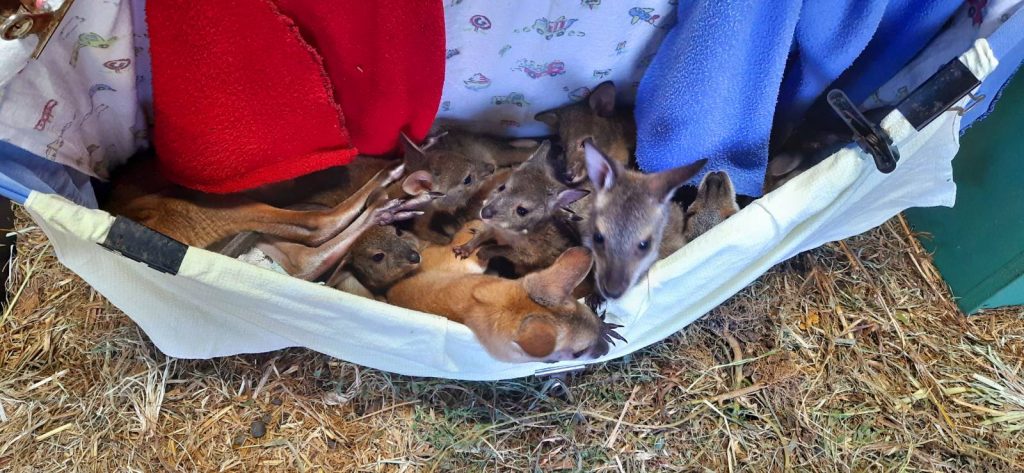 Thyme, Tarragon, Sage, Mintee, Totem, Sparrow, and Mo are in the yards. It was a little while ago, but here is a photo of their first day in Primary.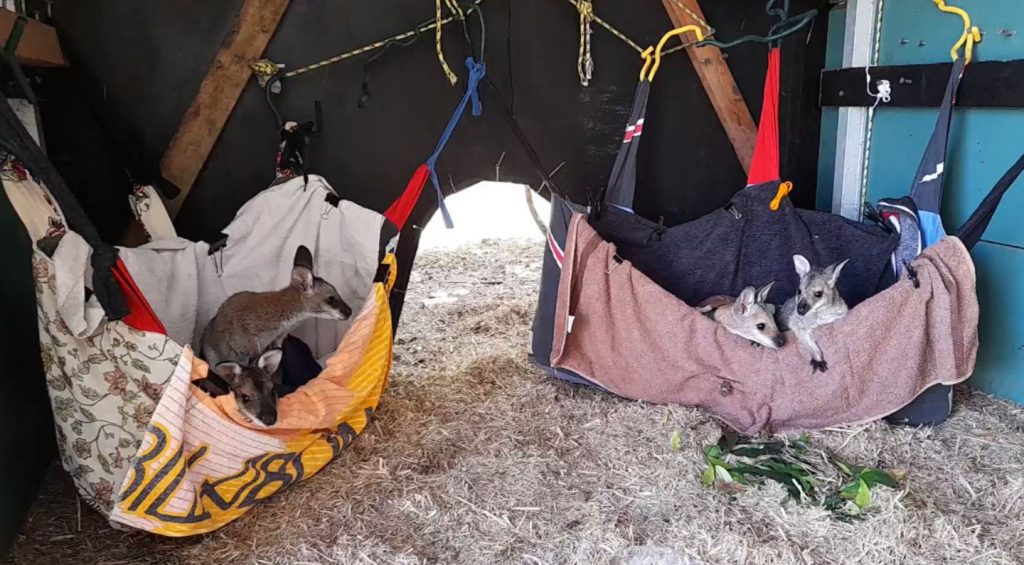 And finally, for those who might be under the misapprehension that pademelons are small, unassuming creatures… think again. This is a typical morning at Centrelink… thanks Eva for the great footage!