A long overdue acknowledgement of the awesome assistance we have been receiving from Daniel Riordan, from Forests First.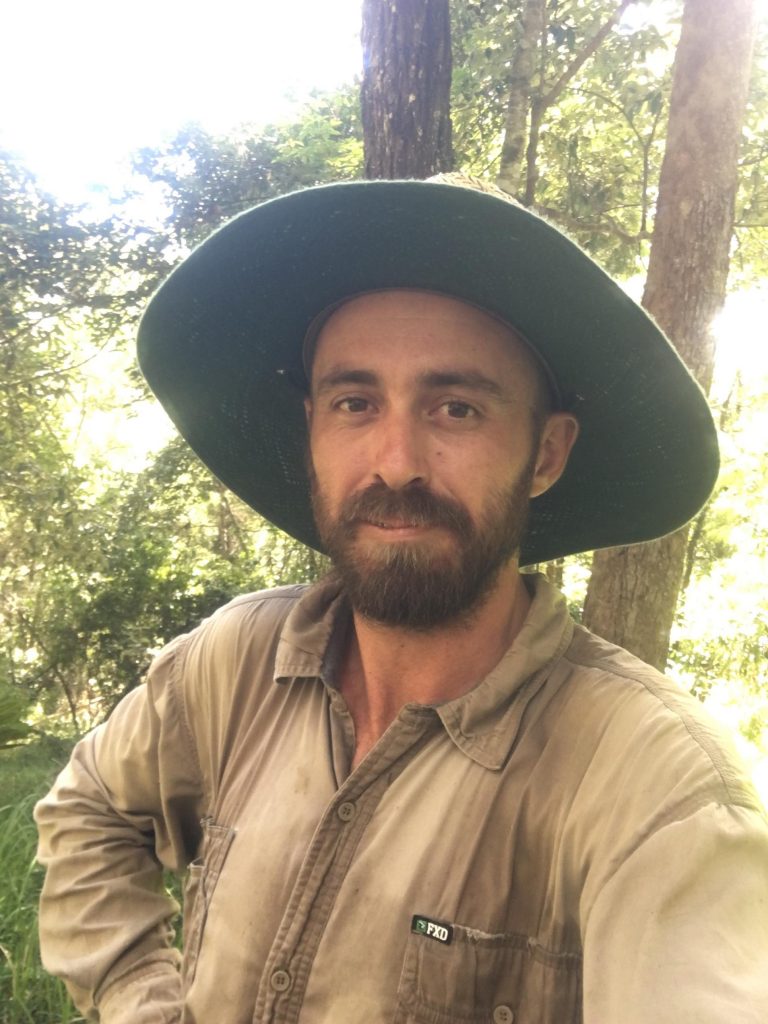 Dan has been doing a heap of Land Care at Araucaria Sanctuary over the past two years – particularly weed control in a number of areas of the property.
Part of his work has been funded through a small grant from the Biodiversity Conservation Trust (more on that soon). This work has been to remediate an area of our steep hill that has become overrun with Devil's Fig and other weeds.
But we have also contracted Dan to help with some other areas such as the "top of the hill" on an area of Crown Land that is beautiful regenerating bushland – but has needed weed and feral grass control.
Dan has also helped with the road-side of our property, where the invasive Seteria grass has been spreading into our Sanctuary from the road.
Thanks heaps for all you are doing Dan – it is a pleasure to have you as part of our Araucaria Team!
Here are some pics of just some of the many areas that Dan has been working on weed control, showing the fabulous regeneration happening under the ex-Camphor trees.