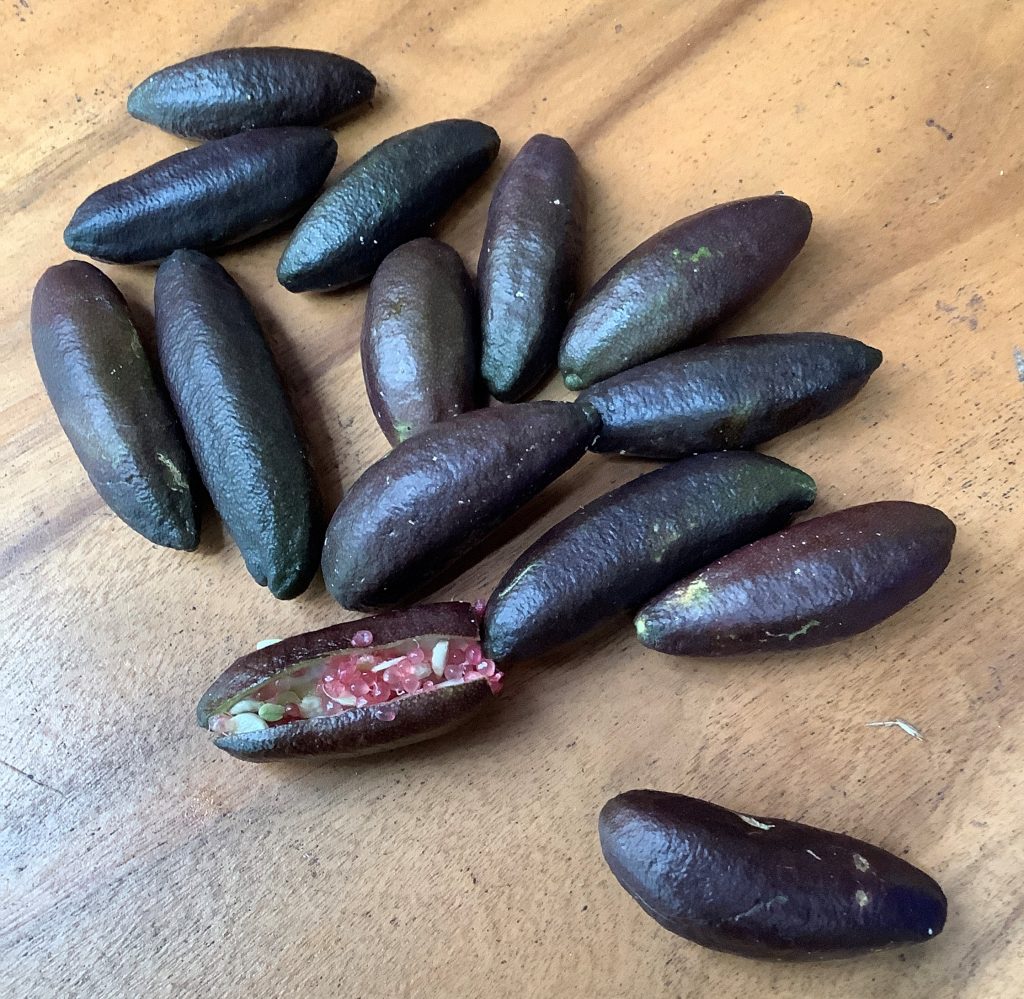 We have a number of naturally occurring Finger Lime bushes at Araucaria Sanctuary, and they are currently fruiting. While the bushes are incredibly prickly the fruit is a welcome burst of citrusy delight. Much better than caviar!
Finger Lime bushes are wonderful for wildlife – particularly small birds, who love to nest amongst their prickly growth. Every one of our bushes has a nest in it.
We won't be eating all these tasty morsels though… and the seeds are heading for the glasshouse where we hope to propagate a new generation to plant out across the Sanctuary.