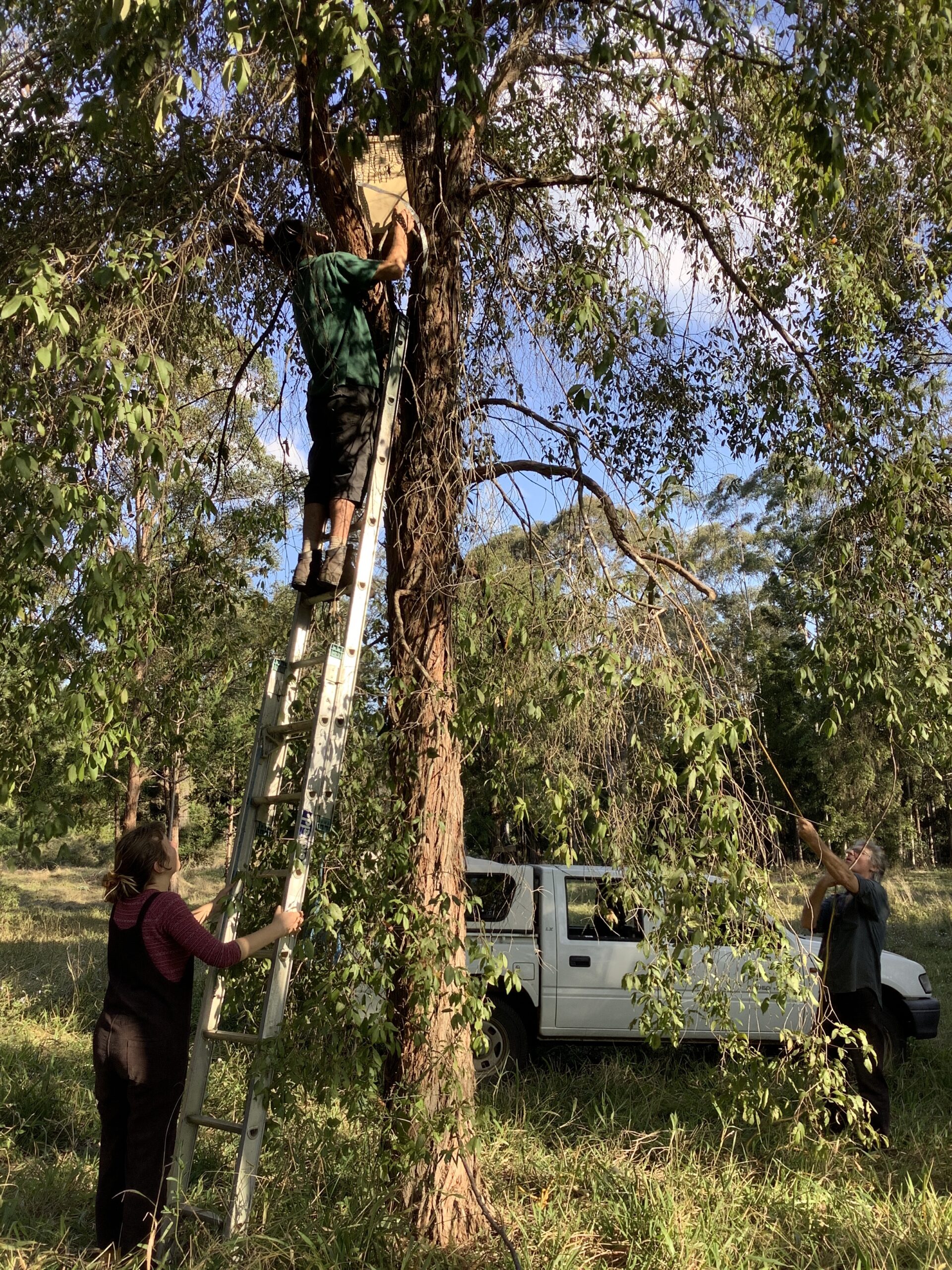 It was a big day at Araucaria on Friday… Don and Ben spent the day (between joey feeds) putting up habitat boxes in the woodlot over the creek, while Renata and Abi spent the day cutting out and poisoning Devil's Figs – a horrid spiky weed that comes up all too readily and grows extremely quickly.
Putting up habitat boxes is a tricky task, requiring a combination of skill. cunning and courage to get the boxes up into tree forks, at least 5-6m high. Ben and Don did an awesome job, and now we have FIVE new homes for gliders, possums and birds.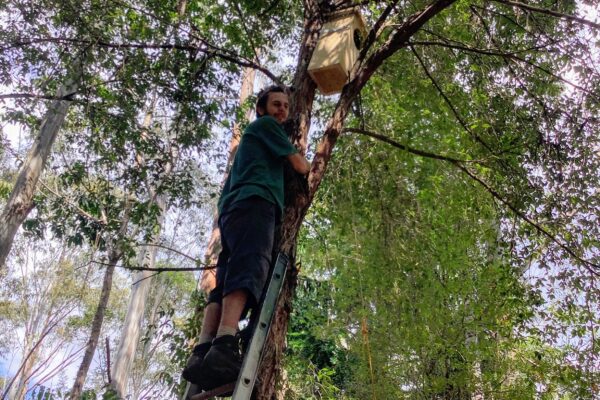 Abi and Renata eradicated more than 200 Devil's figs… and another highlight was freeing a huge Hoop Pine that had been bent over by a falling wattle and a mesh of entangled vines. After cutting the hoop free it sprang back to (almost) upright… a great sense of achievement.