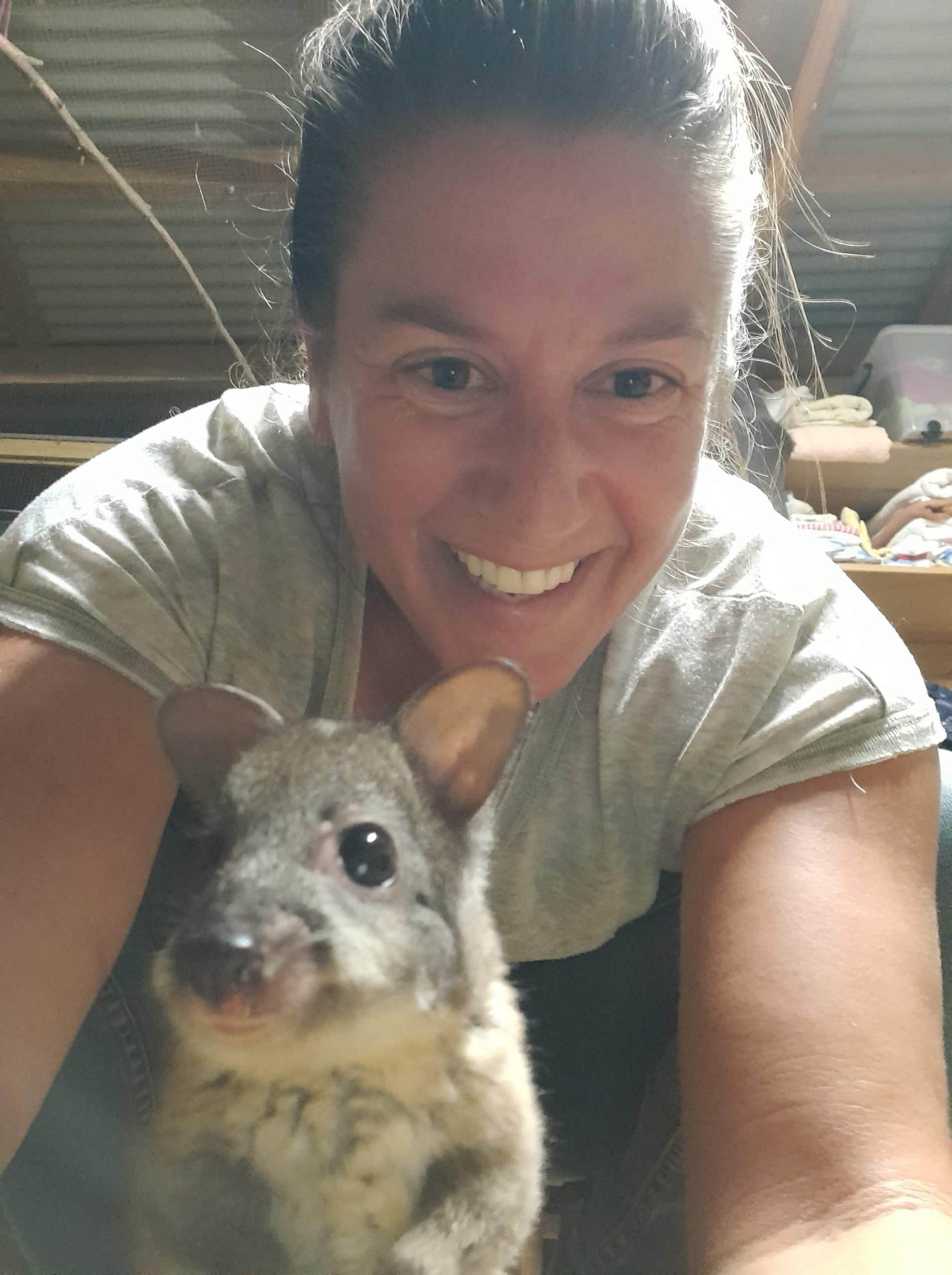 And now the good news! Romy is home from her travels around Australia and has nested in at Araucaria!
It is almost two years since Romy last visited us, before she set out on her big adventure. We were hoping that her gypsy yearning would wear off after a while and she would come back home to the joeys…. and here she is!
Puppet has immediately adopted Romy as her own… and I suspect Romy may have instantly fallen in love with her too! What's not to love!
A big welcome back Romy from all of us at Araucaria.