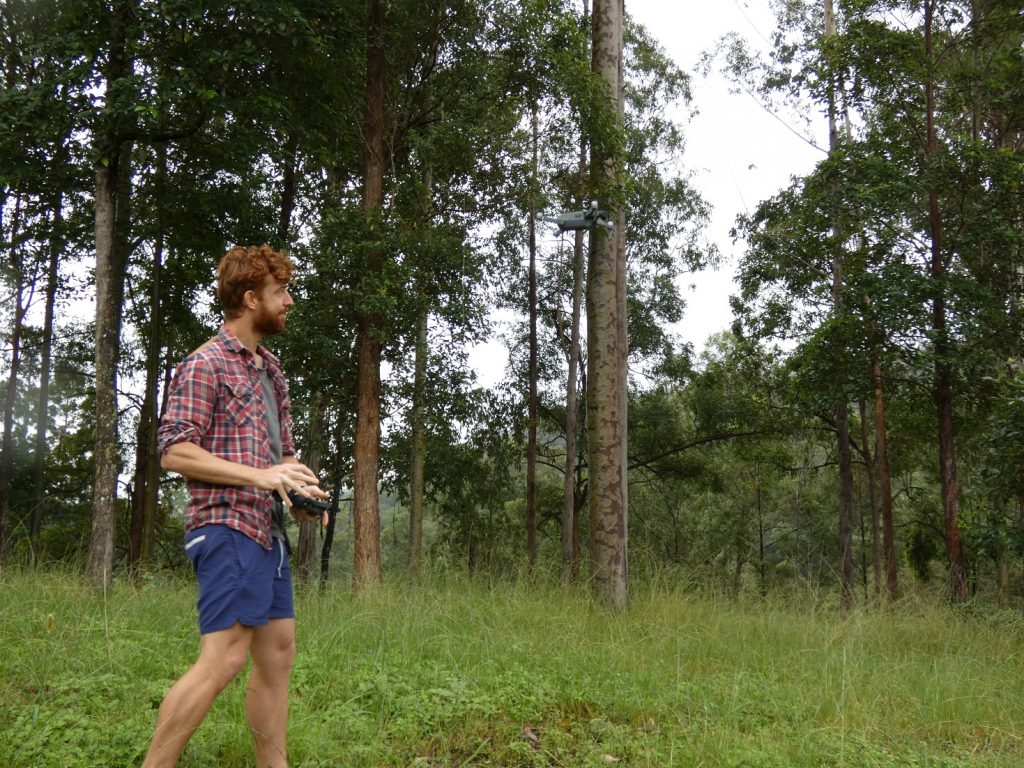 Thought the photos of the recent 1000 tree planting were impressive?
Well, thanks to Kurt (a friend of a friend) we now have some amazing footage from the air. Kurt brought his drone for a fly-over and got some great footage.
The rainy weather and the mist in the valley makes the view from the air quite magical. It won't be the last footage we share as there are some great shots of other areas of the property too.
Thanks to Tracy for bringing Kurt and Belinda for a very timely visit. (Photo above of Kurt and the drone taking off was snapped by Romy)