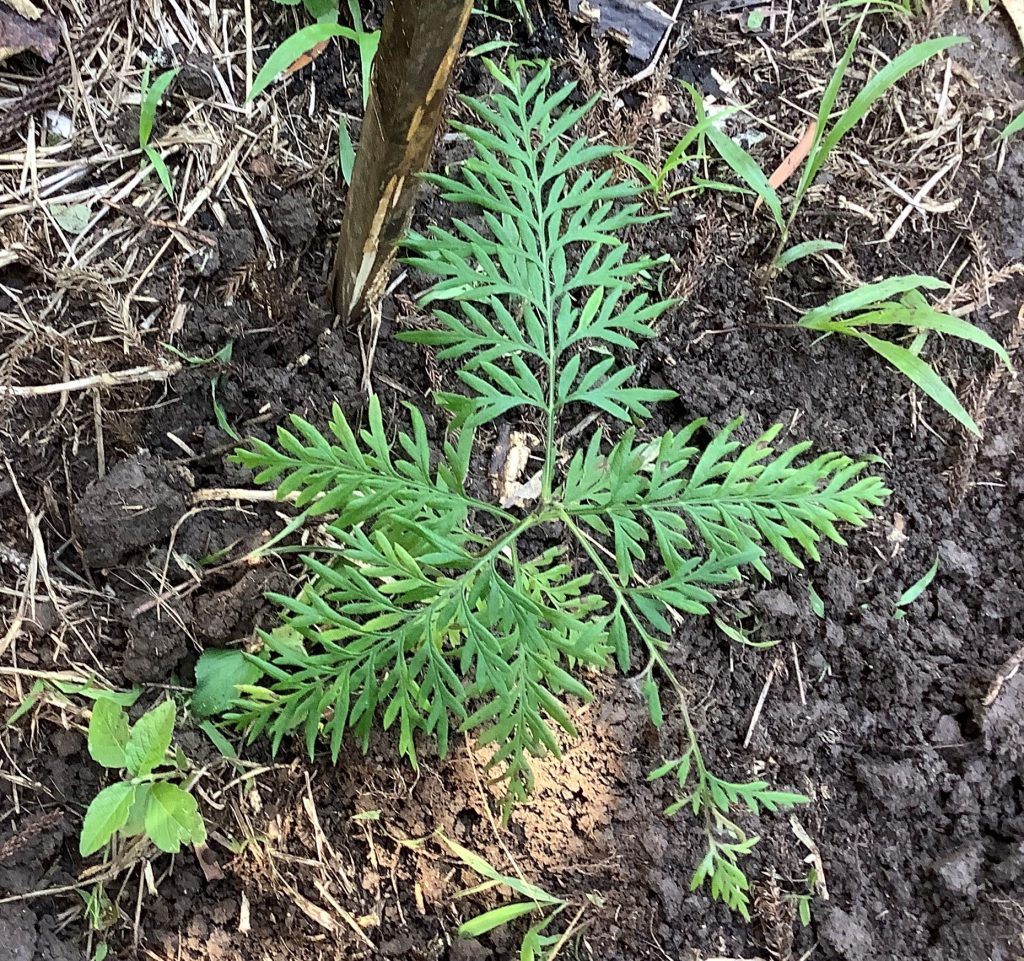 Did you see our exciting news about our big tree planting next Monday and Tuesday?
With the creek flooded last weekend we were a little uncertain but with the sun shining for the past few days, we are going ahead regardless. It will be a bit damp, but the trees will love it and hopefully the sun will shine
To our local friends, if you can spare a bit of time to get some future wildlife habitat in the ground, you can register your interest with Conservation Volunteers Australia (see details below) or get in contact with us.
Koala Habitat Tree Planting @ Rock Valley
Dates: Mon 29th and Tues 30th March
Time: 9am till 12:30pm.
Address: Rock Valley, to be confirmed on registration
Dress code: please wear long pants, a long sleeve shirt, sturdy shoes and a hat
BYO: Water bottle
Morning tea will be available and a light lunch to say thank you!
To Register Contact Kelly Saunderson via text, phone or email
M 0448 77 66 18
Email [email protected]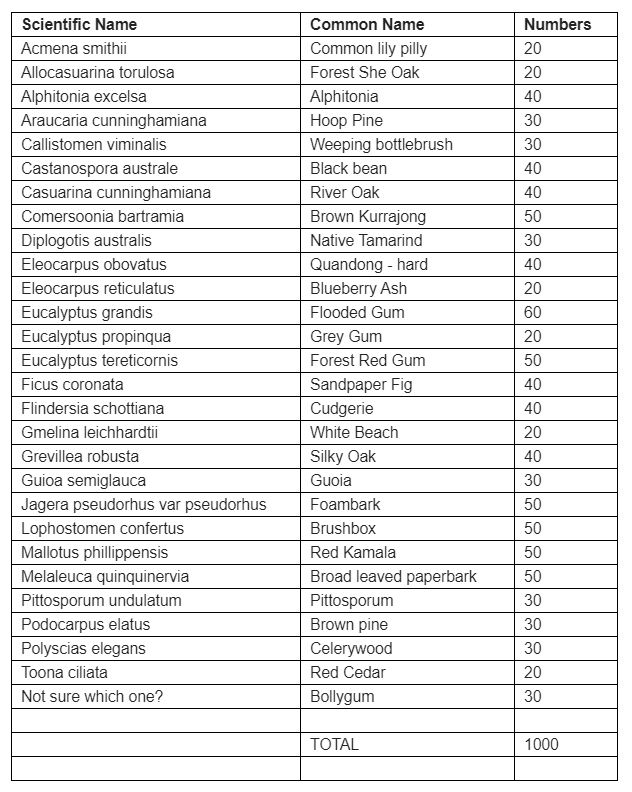 A taster of the draft tree list…. lots of koala trees but a mixed planting which is better ecologically and will be advantageous to all wildlife