Exciting news! The next Jiggi Catchment Landcare working bee will be at Araucaria Wildlife Sactuary!
Sunday, 25th July, 9.30.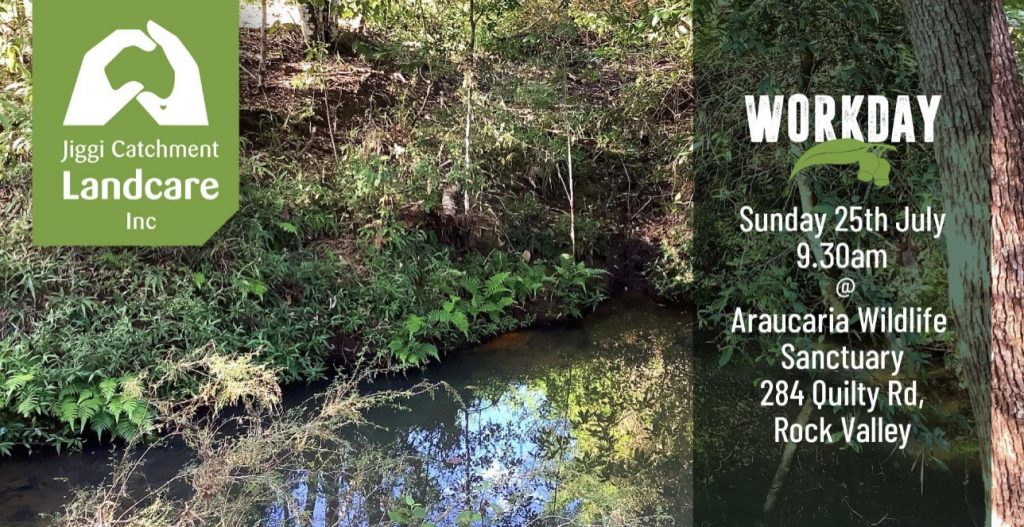 We will be doing some follow-up weeding and possibly some planting along a stretch of our riparian zone (along the creek).
If you would like to join us for a relaxed and enjoyable morning with fellow carers of the land, we'd love to hear from you! (66293226 OR [email protected])
You don't need to be a landcare member to join in. For those who might be inspired, however, this is a great opportunities for locals to learn more about Jiggi Landcare group, which covers the Rock Valley area.