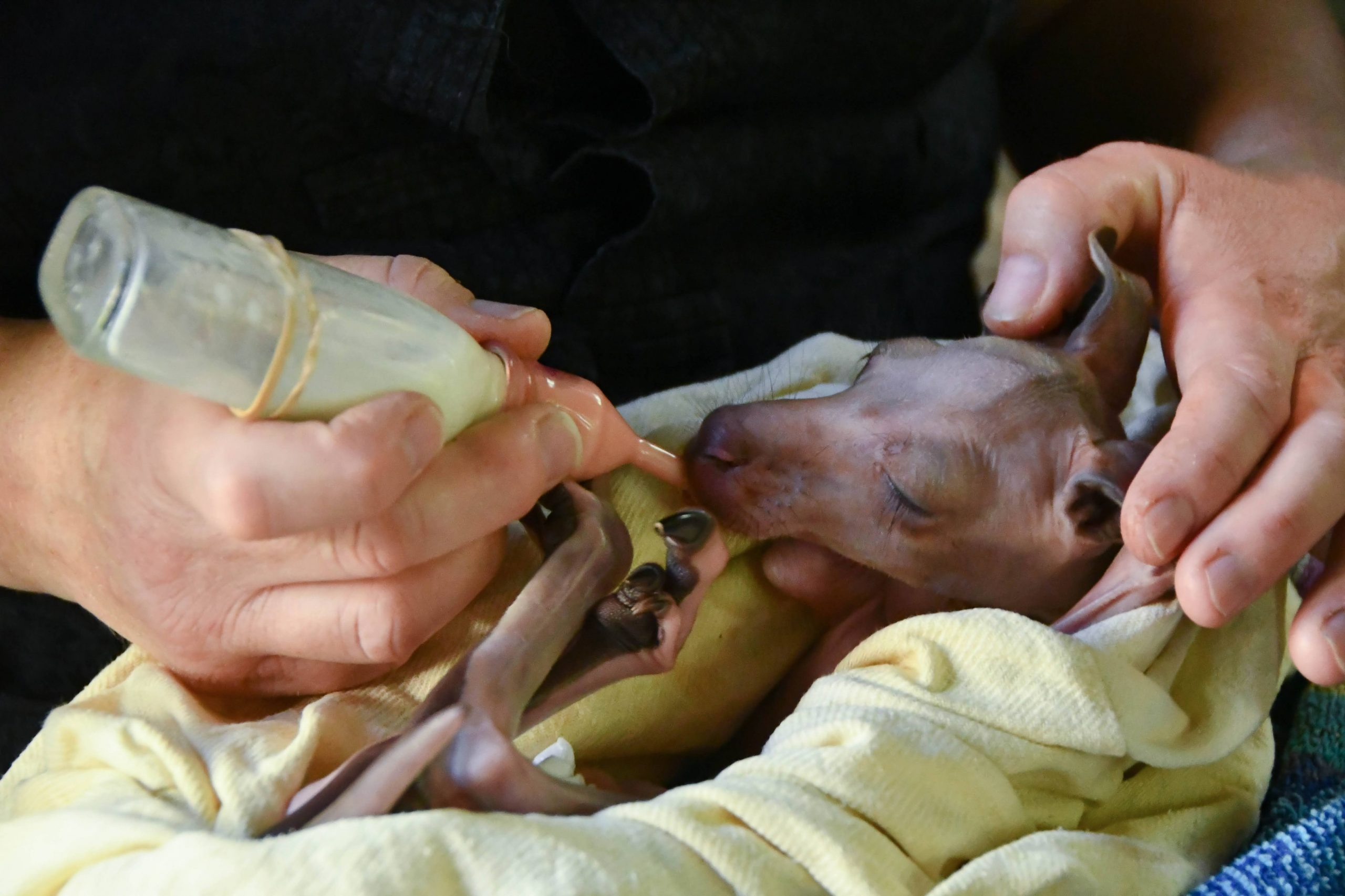 Endormi means sleepy in French. This little girl was rescued in Casino after her mum was hit by a car. Although her eyes were still closed when she came into care a few days ago, she was already starting to get some velvet fur. Endormi seemed like a good name for a kangaroo reluctant to open her eyes to the world.
Yesterday her eyes opened just a slit, then a little more. Today they are almost fully open.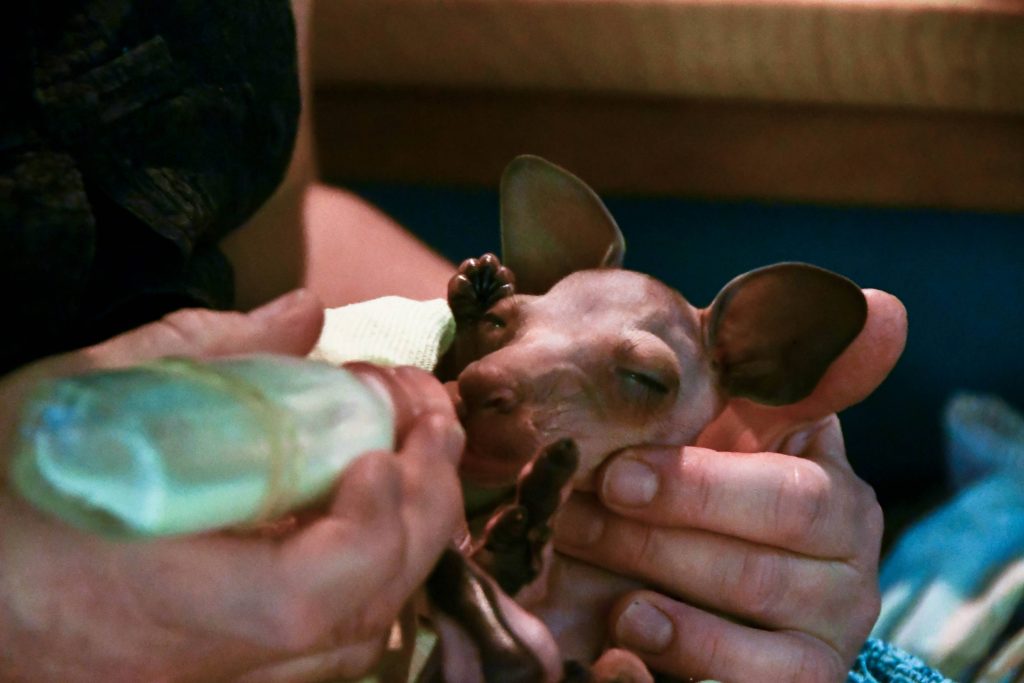 Thank you again to Lea for the beautiful photos.