Remember Mr Armistead (aka Canaiba), the Eastern Grey Kangaroo with the broken arm? Yesterday he got the all clear on his X-rays and his cast is now off!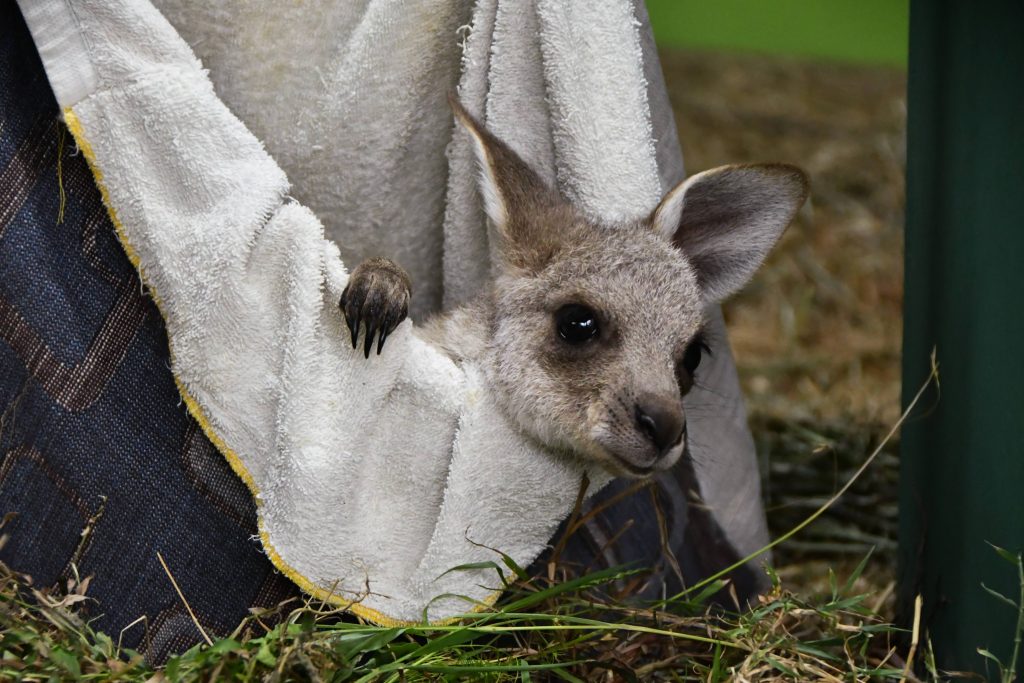 After six weeks of having a heavy and hot bandage on, it must have felt fabulous to be able to wave both little hands in the air.
A big thank you to Lismore Central Vet, and particularly to vet Jodie, for looking after him so well.
And once again, thanks to Lea for more fabulous photos.