A big day yesterday at Araucaria. In an effort to eliminate mosquitos from our Infants enclosure we took on the big job of re-lining the wire walls with insect screening. We also had to line the wire ceiling with insulation foil, which will do double-duty in providing heat resistance in summer.
A huge shout out to our good friend Amanda who gave up a full day to help us. We couldn't have done it without her – particularly the ceiling! A big thank you also to Robyn who came and helped with milk making and bottling and midday feeds so we could get back to work efficiently.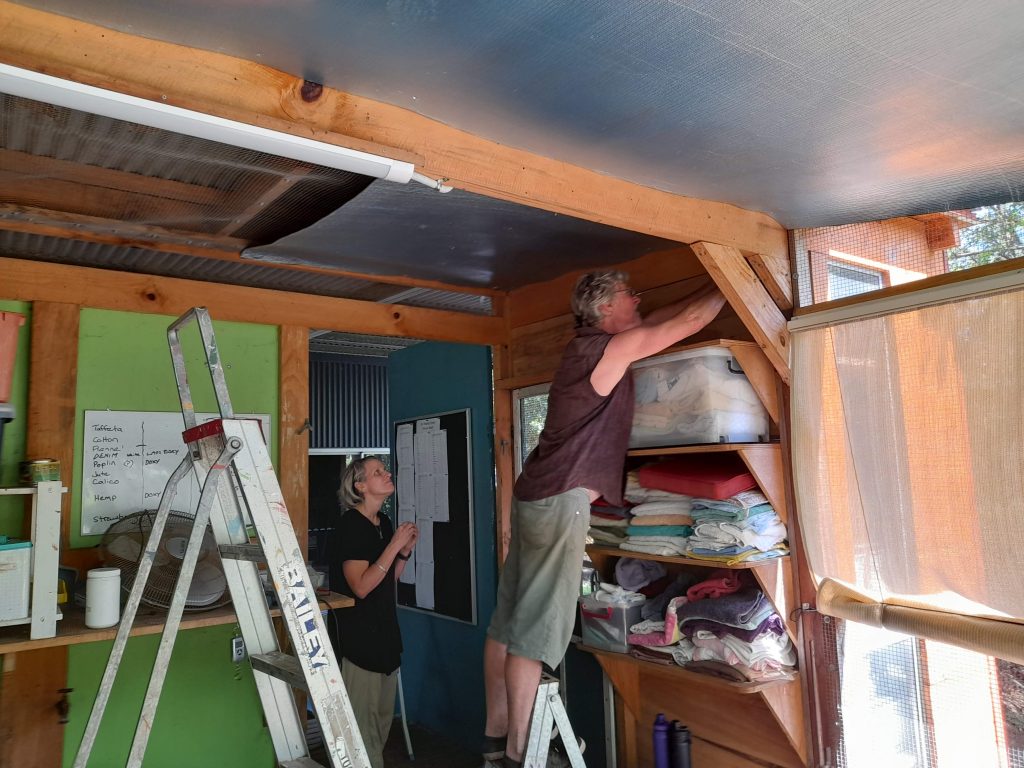 Of course all the joeys needed to be evacuated for the day to the Intensive Care room, which was a little confusing for them. But they slept through most of the day in a restful hammock and were back to their familiar surrounds by the end of the day.
We have a little bit of finishing off to do yet, but we hope to have those nasty little mozzies beat!