Today was a sad but also very enjoyable day as we said goodbye to Eva.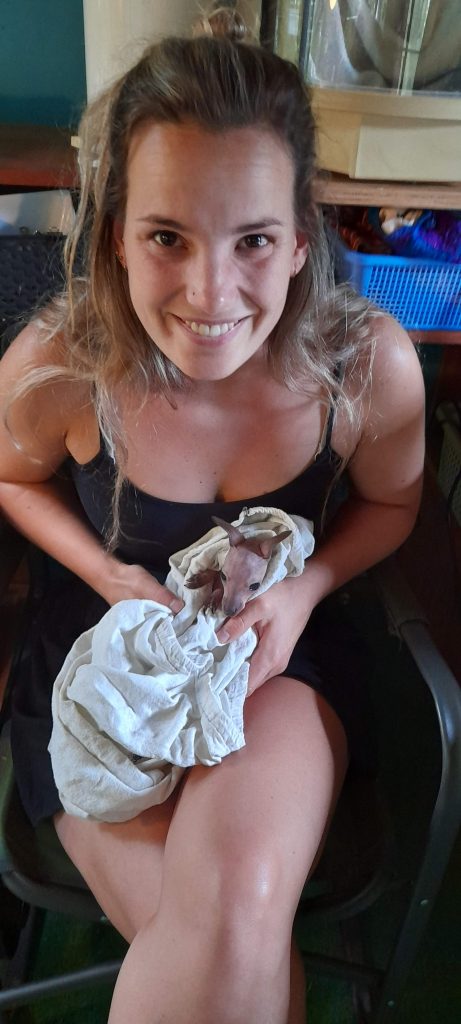 Eva is a very special friend of Araucaria Sanctuary. She and Bob first visited in January 2021. Eva fell in love with the joeys and the Sanctuary, and returned again in March and then for a third visit in September/ October this year. Much as we would adore her to stay forever, Eva and Bob are returning to the Netherlands later this week… although they are threatening to return in coming years!
We have been so fortunate to have Eva here for the past month. The joeys have thrived in her care – as have us humans. We have enjoyed the company of her calm, relaxed character – her awesome cooking and her incredibly valuable assistance with the maintenance of the yard and the recently planted trees.
Today we had a farewell lunch with Bob as well – all prepared by Eva… with a fabulous traditional Dutch apple cake/pie to top it off!
And Eva gave us a very special present – seems she knows us very well now!