We have had a few arrivals at Araucaria Sanctuary in the past two weeks. Time to introduce them…
Tumble is a little Red-necked pademelon. He was rescued from Tuntable by Katrina, who cared for him overnight.
Tumble has settled in very quickly and is super confident. He is friends with Roobarb, but also spends lots of time up and out of the pouch exploring the Infants enclosure.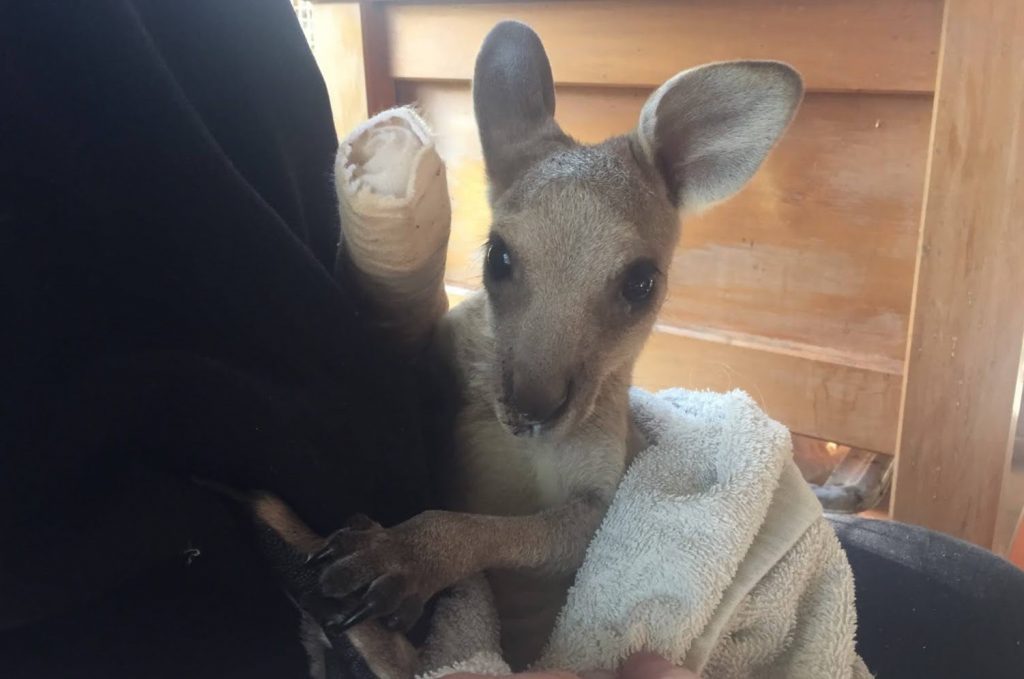 Armistead is an Eastern Grey Kangaroo, who came into care after his mum was hit and killed by a car. Unfortunately Armistead sustained a broken arm in the accident. Vet Jodie, xrayed him and the break isn't bad, so he has a cast on his arm and is expected to make a full recovery.
We don't have Kangaroos at Araucaria Sanctuary… so when his arm is better he will be transferred to another WIRES carer.
We also have two little gliders who have come into care at Araucaria. Abi is taking the main caring role.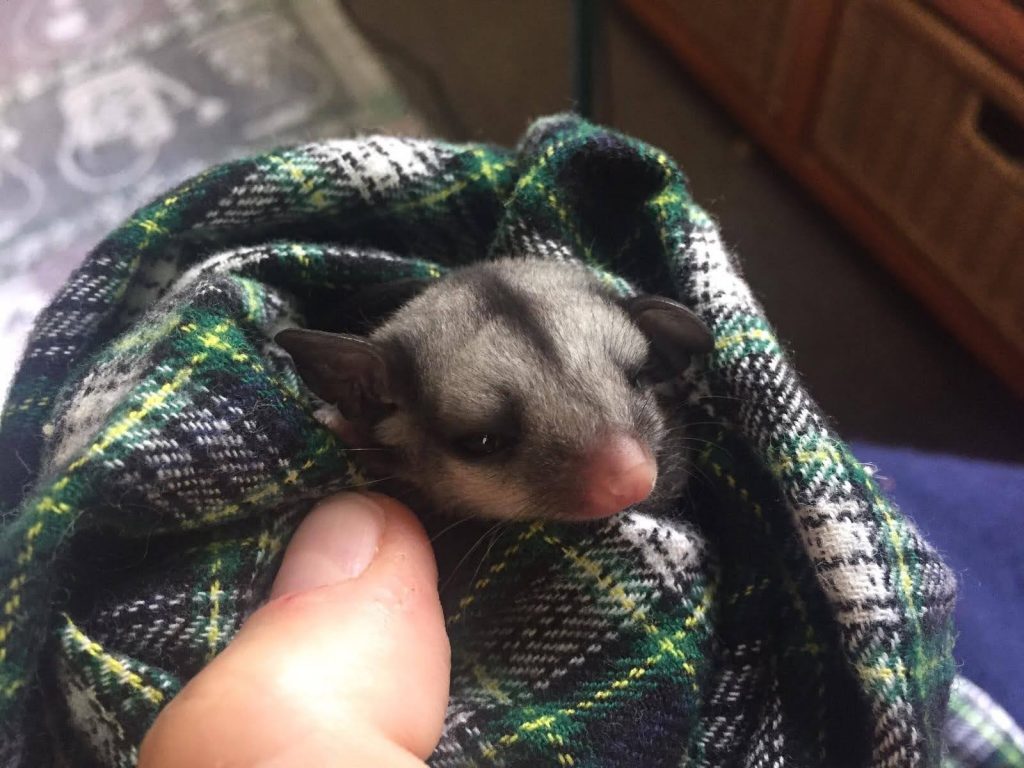 This is Arrow, a little Squirrel Glider. When he first came into care his eyes were tightly closed. After two weeks in care, they are finally starting to open up.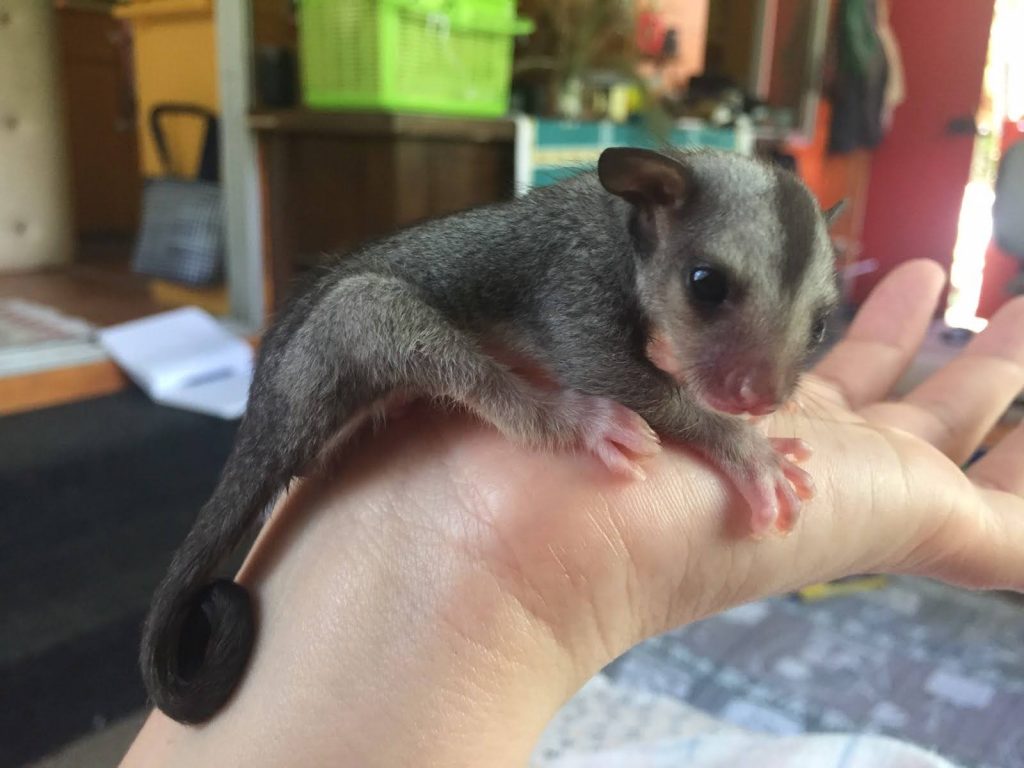 Aphid is probably a Sugar Glider. She came into care after her mum was (likely) killed by a cat and Aphid was found by humans. She was taken to the Billinudgel vet where she received antibiotics before Katy picked her up and provided initial care.
Given she is compatible in size to Arrow, the two were buddied up. They are now best of friends.