"It never rains but it pours" – well, this has litterally been the case this year – in more ways than one.
Our 2022 (second) tree planting with Conservation Volunteers Australia (CVA) had been scheduled to occur back in March – the week of the catestrophic floods. After being postponed several times, it just happened to be rescheduled for 29th-30th June (overlapping with the Bangalow Koalas planting). So much activity in two weeks!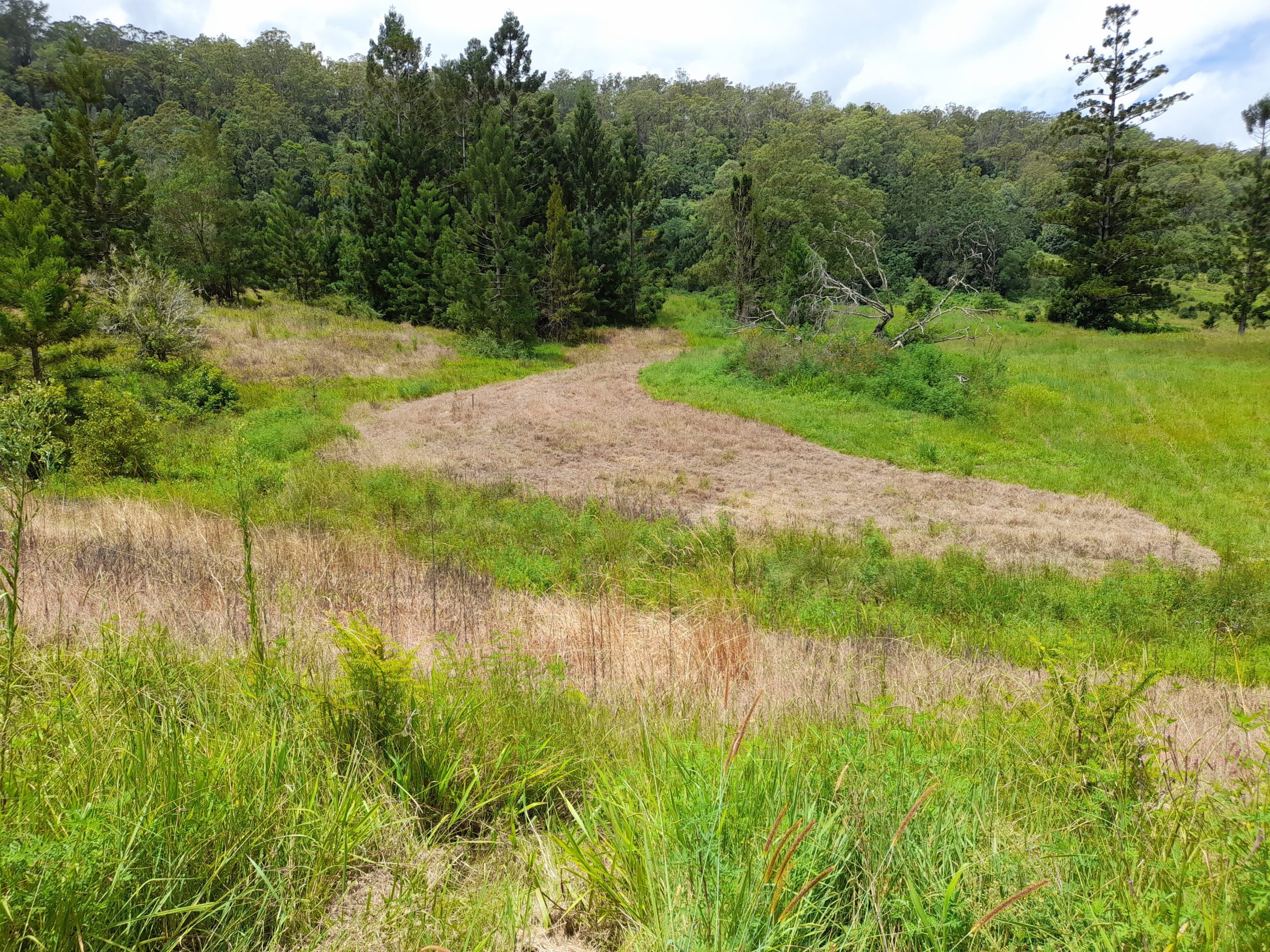 We adore our partnership with CVA. They are a fun, dynamic crew and this planting is a bit different to the last one hosted in 2021 when we covered a large area with trees in rows. This year is a gully planting, with trees closely spaced over a hilly terrain. As it happens some minor landslips had occurred during the floods in this area, so it is doubly fantastic to be planting it out to (hopefully) stop future earth movement.
LEFT: The planting area back in January 2022 (sprayed, ready to plant)
With a small team of volunteers and the effervescent CVA crew, we drilled holes, planted trees and erected their green tree-guard homes across three big days. There is still one area yet to plant and more guards to get on, but it was a great start to this transformational planting.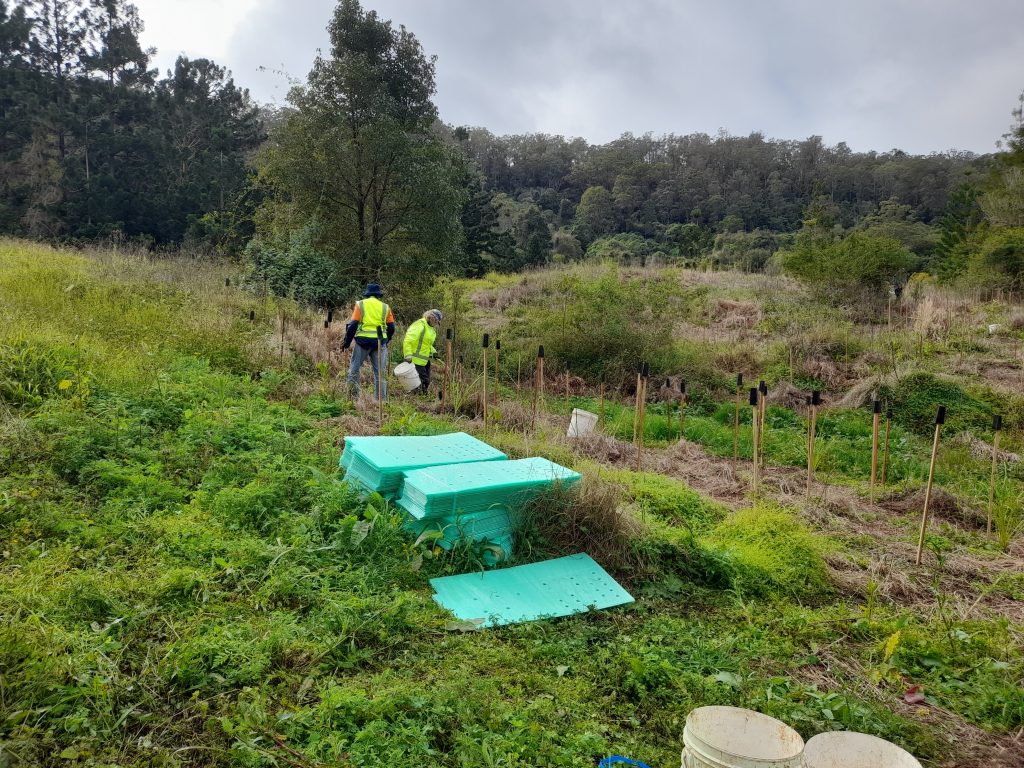 Tess even learnt some knitting skills from Rose.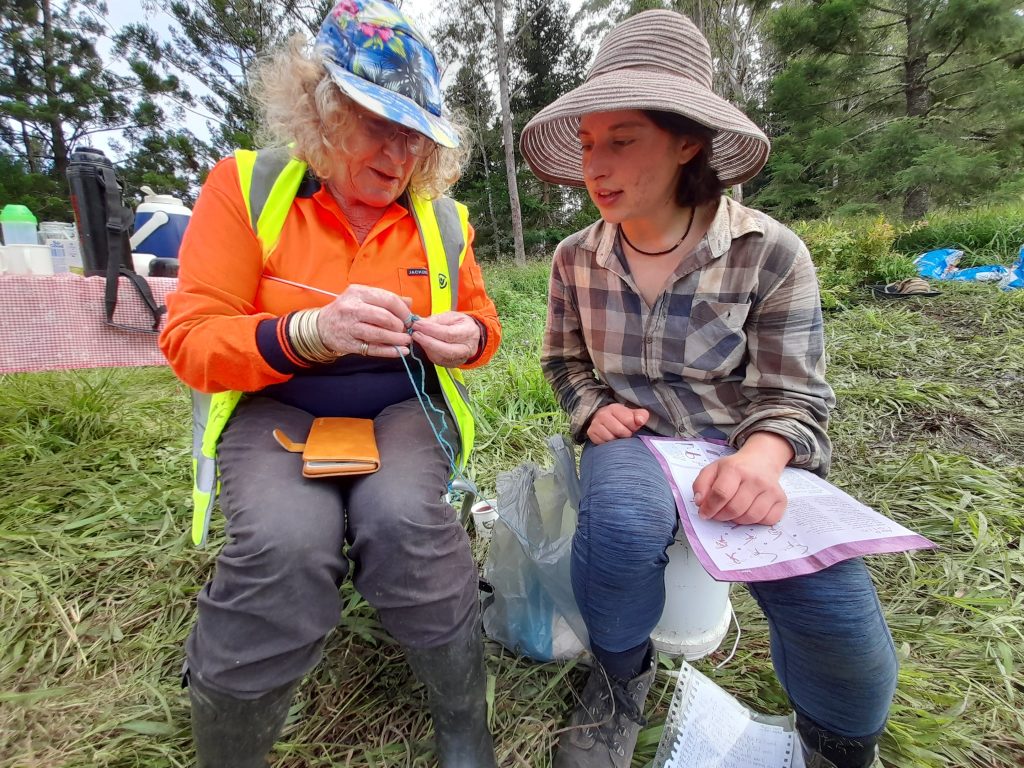 On Wednesday 29th CVA also organised a presentation by Annika from Wild BnB about gliders, habitat and some of the projects Wild BnB have been working on. This was a great opportunity to sit, relax, learn and chat.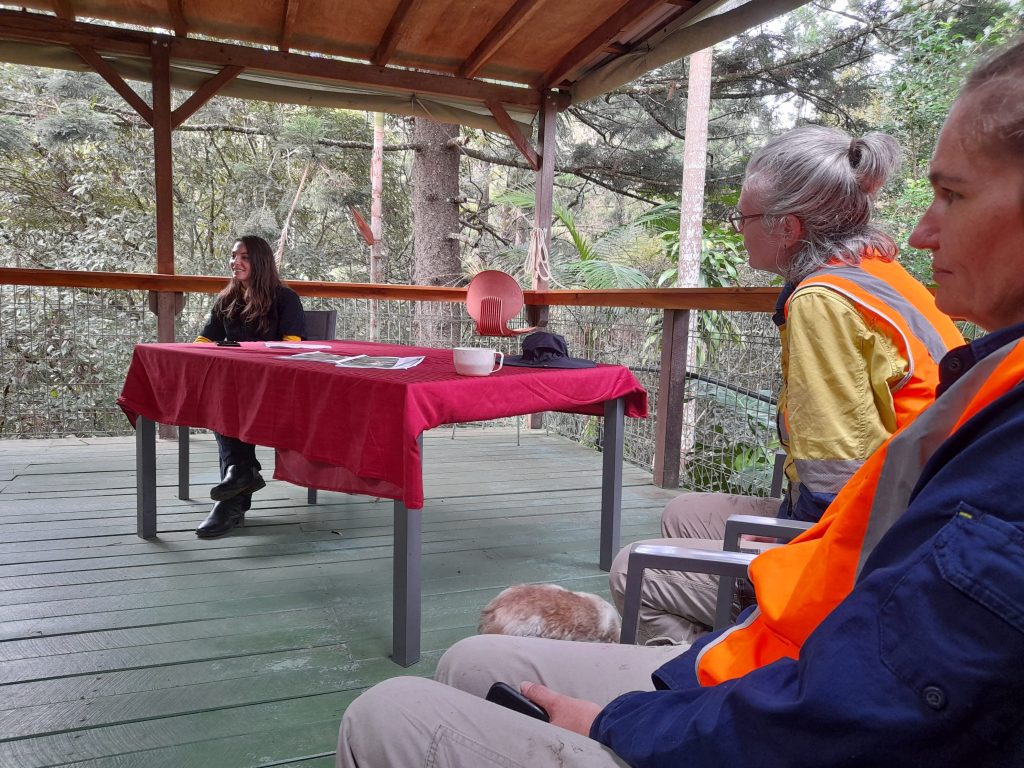 Another planting day is scheduled next Friday where we hope to get the final area of gully bank planted out.
Stay tuned for more photos of the finished area.