One of our most recent joey arrivals is Yuna… a little Red-necked wallaby girl, found all alone at Nimbin. She had been without her mum for at least 24-28 hours and would have been so scared. She hopped straight up to a friendly human for help!
Yuna is now settled into a pouch with Bunyip…. but is still a little timid… so likes playing peek-a-boo.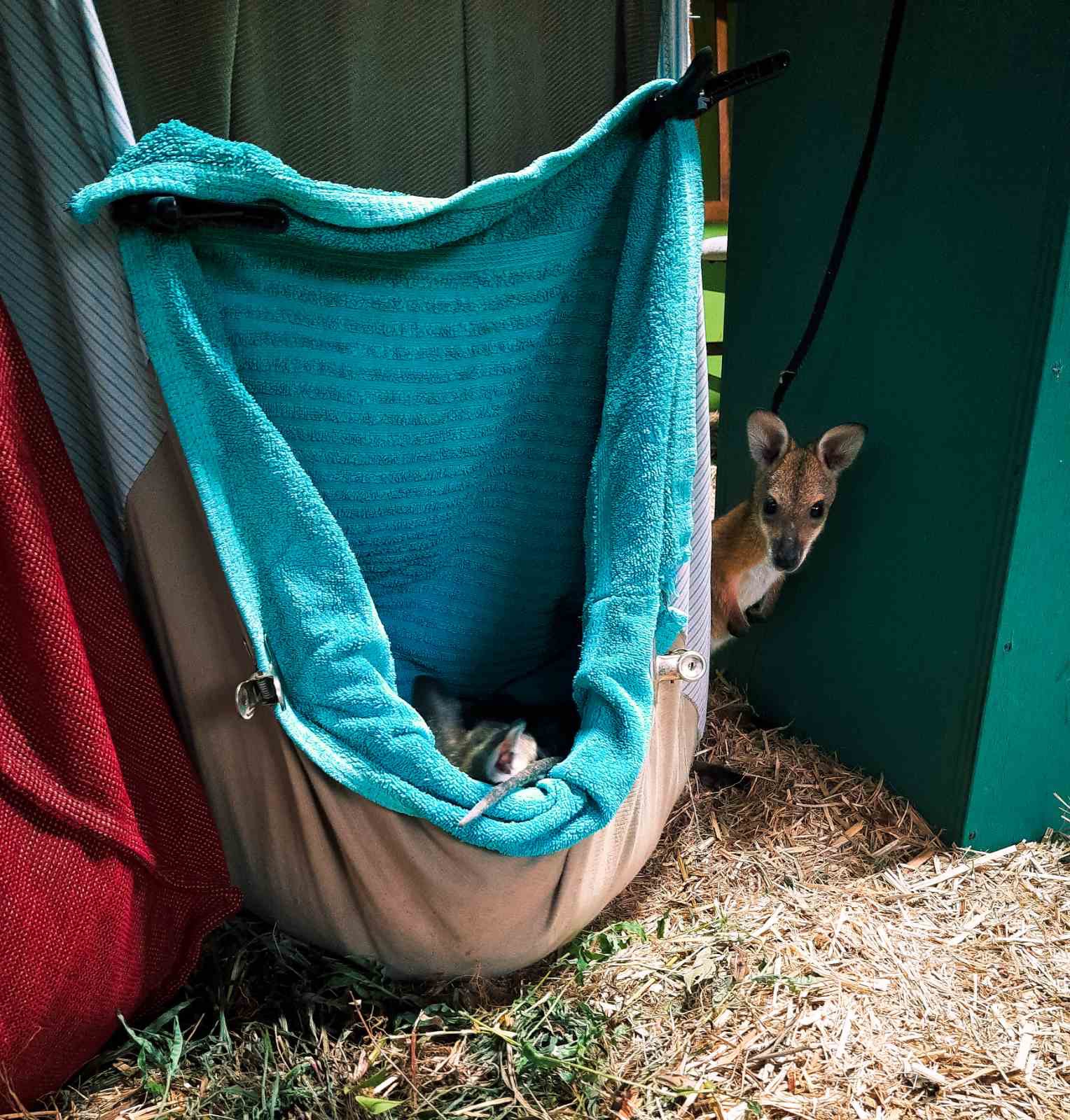 Eva named Yuna after her friend's daughter in the Netherlands who loves wildlife. Thanks for the photos Eva.