One of our goals this year has been to make a contribution to landcare along our our local Quilty Road. Like many roadsides there are areas where weeds are going unchecked and spreading into nearby properties. In the spirit of community we hope that beautifying the bushland areas of our roadsides might inspire others to continue weed control both along verges and within their own fencelines.
Of course it isn't that we are short of our own weeds to clear, but we are showing that investing just 1 hour a week can make a big difference.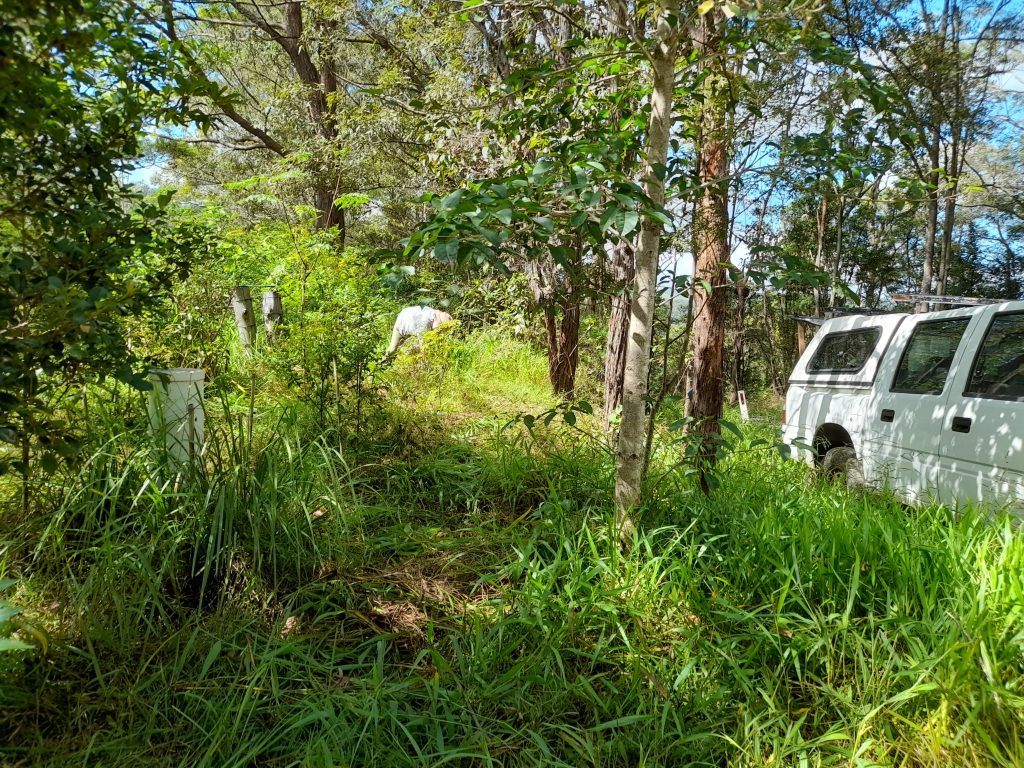 So, since April, Sunday morning 9-10 has been our "Roadside Regen" morning (weather permitting). Thus far we have been working through some areas of thick Lantana and Privet, and have been discovering some gorgeous natives including Kamala, Wattles, Foambarks, Eucalypts and Celerywood, as well as ferns and native grasses.
Some weeks Sally and Howard have joined us which has been extra fun. When the going is tough and the roadside verge wide we average about 6-10m… but the pace quickens in other less dense areas..
And the best thing?? Driving past and being able to see the huge difference that 1 hour a week has made.