So what do joeys and Sea Dragons have to do with each other? Well, this gorgeous Sea Dragon was hand made by Mandy Wilkinson from Thirroul. She is part of a Wednesday night Trivia group at Thirroul Bowling Club. Her spectacular Dragon was the prize in last weeks raffle.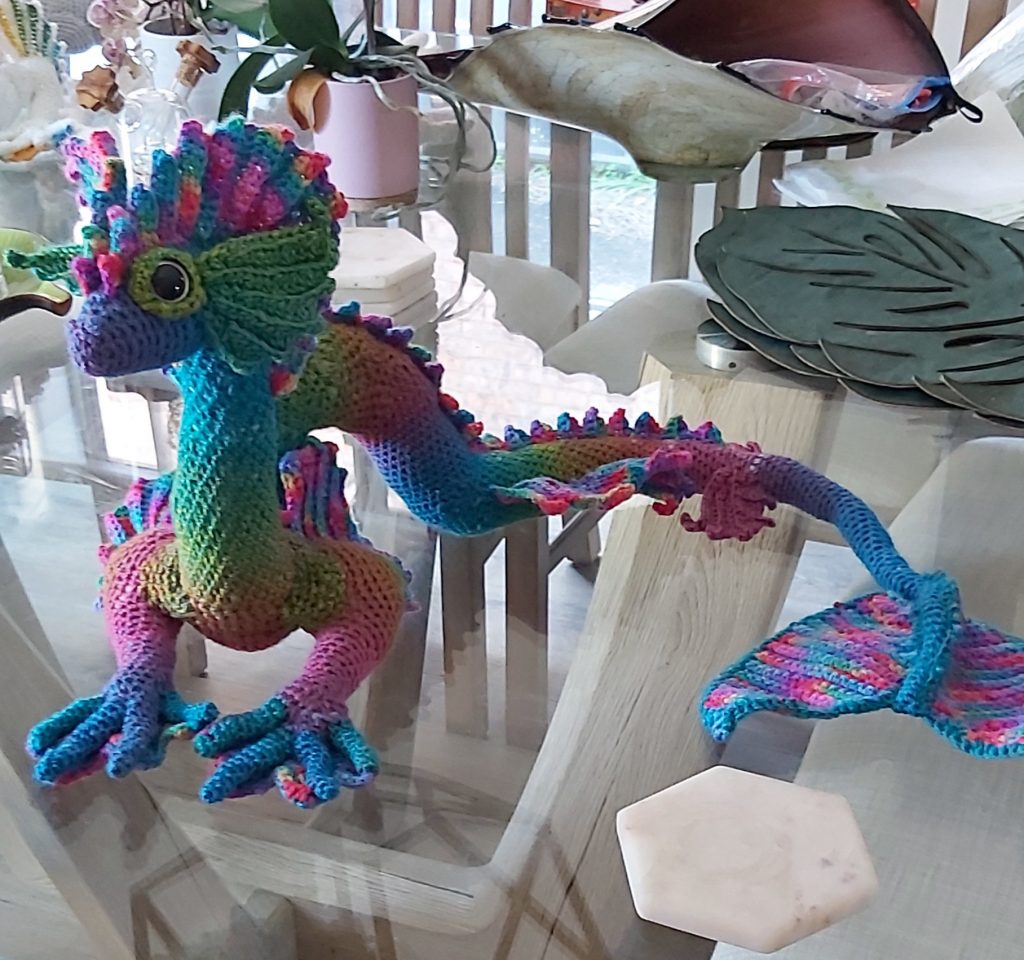 As a beautiful surprise she contacted us out of the blue and offered to donate that week's raffle takings to Araucaria. We declined a cash donation but Mandy offered to buy us something we might need.
So we are very grateful for the fabulous and very useful gift of a Braun Touchless Thermometer. These are fabulous for monitoring pinky temperatures, and our very very old one was degraded and falling apart.
I'm sure you will be equally in awe of Mandy's skills in Dragon making. A huge thank you to Mandy and everyone who who entered the raffle. And congratulations to whoever won the Dragon!