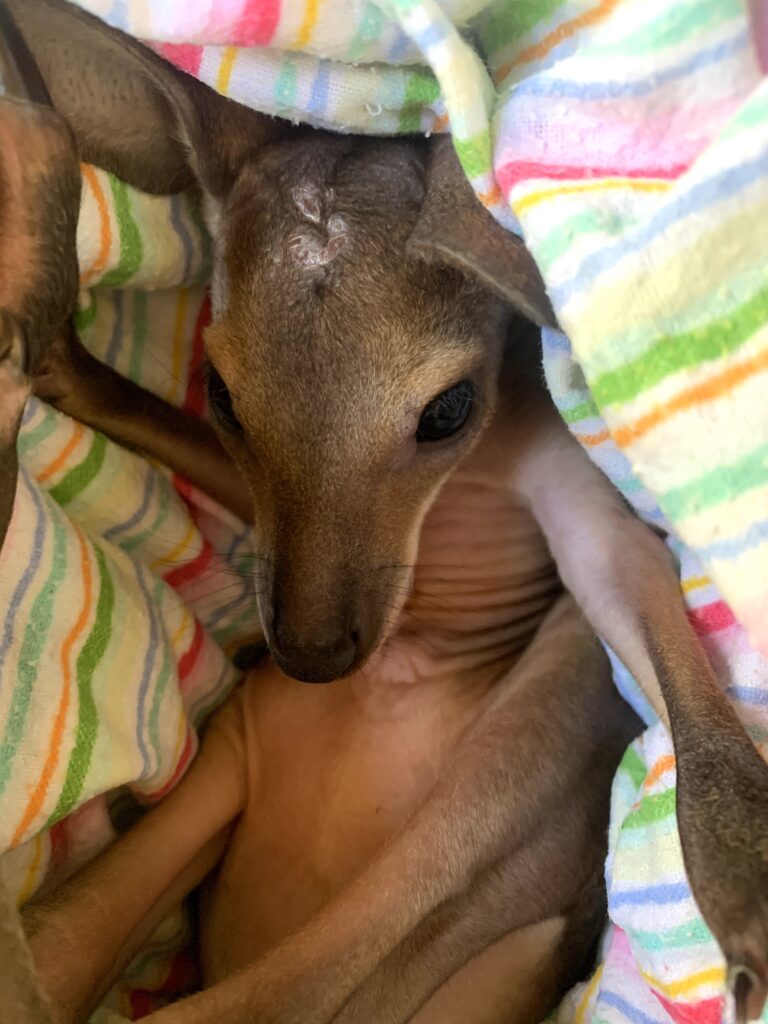 Yesterday we had a new little joey arrive at Araucaria Sanctuary. Little Roobarb, as she has been named, was found by a very caring person (Rachael) who was driving to work early in the morning. Her mum had been hit by a car and was cold. Little Roobarb was out of the pouch. She had a graze on her head and had clearly been standing beside her mum for a while as her feet were abraded and sore. Apparently she appeared to have "given up in despair" and had curled up and lay down beside her dead mum when Rachael found her.
Annie from WIRES looked after her for the day, and Rachael kindly helped transport her to us in the late afternoon on her way home from work.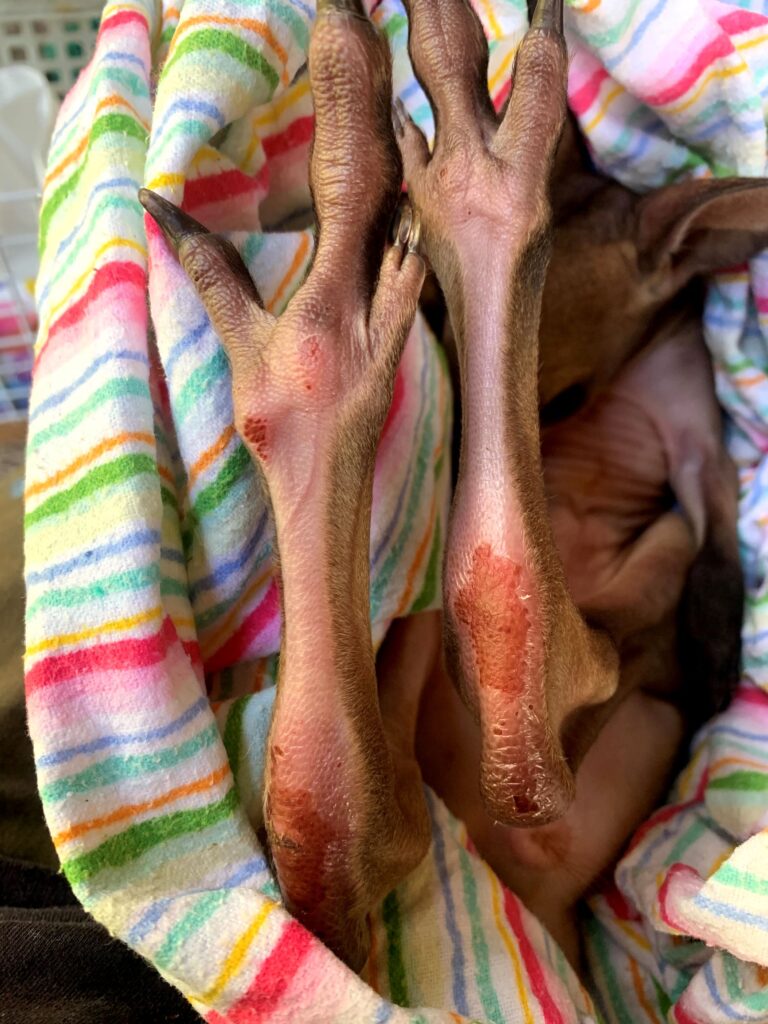 A big thank you to Rachael for stopping to check roadkill each morning. Without her, little Roobarb wouldn't have made it.
Roobarb is still feeling very shy and a little sore but will soon settle in and join the rest of the Infants gang – Citrus, Tangarine, Blueberry, Lychee and the two pademelons – Gummi Bear and Skittles.