This is Totem, a little Red-necked Wallaby, who came into care this week with a very swollen foot. His mum was hit by a car in Goonellabah and little Totem fell from her pouch as she hopped off. Some wonderfully caring people stopped to help and scooped him up straight away, helping to transport him to us late in the evening. Thank you!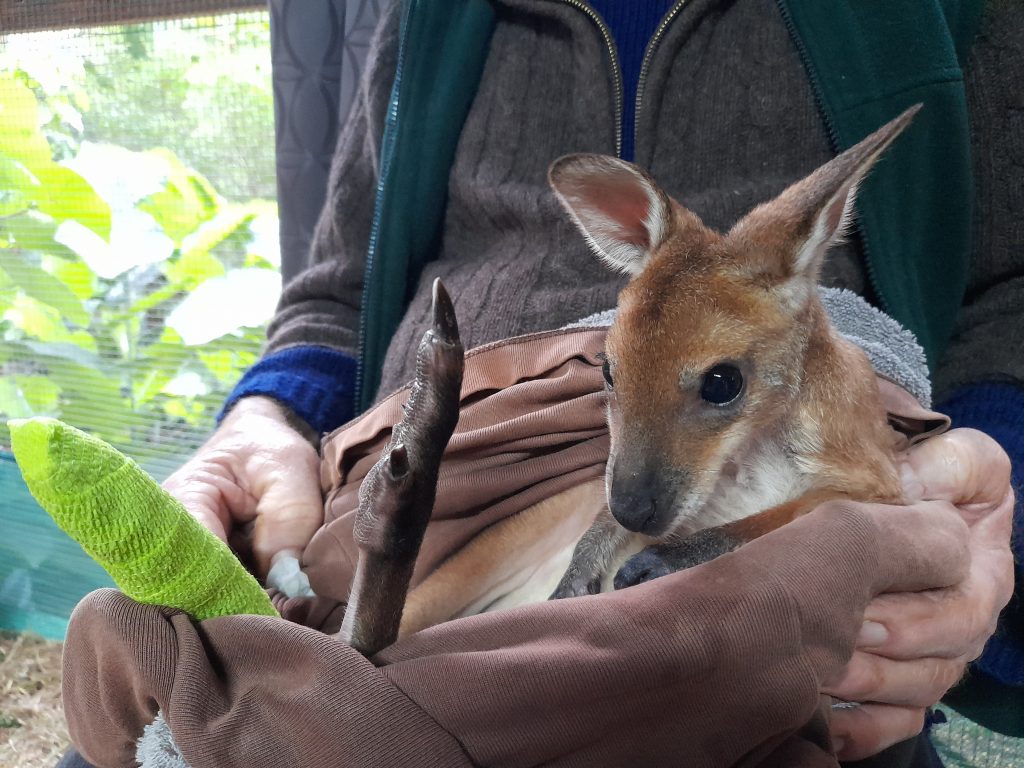 The next day, after an initial assessment at Lismore Central Vet, we transported him to Byron Bay Wildlife Hospital for specialist treatment. Although his toes are badly broken he is young and has a reasonably good chance of healing so we are giving him a chance.
A huge thank you to the vets and vet nurses and particularly to Dr Bree for all her support to us at Araucaria.