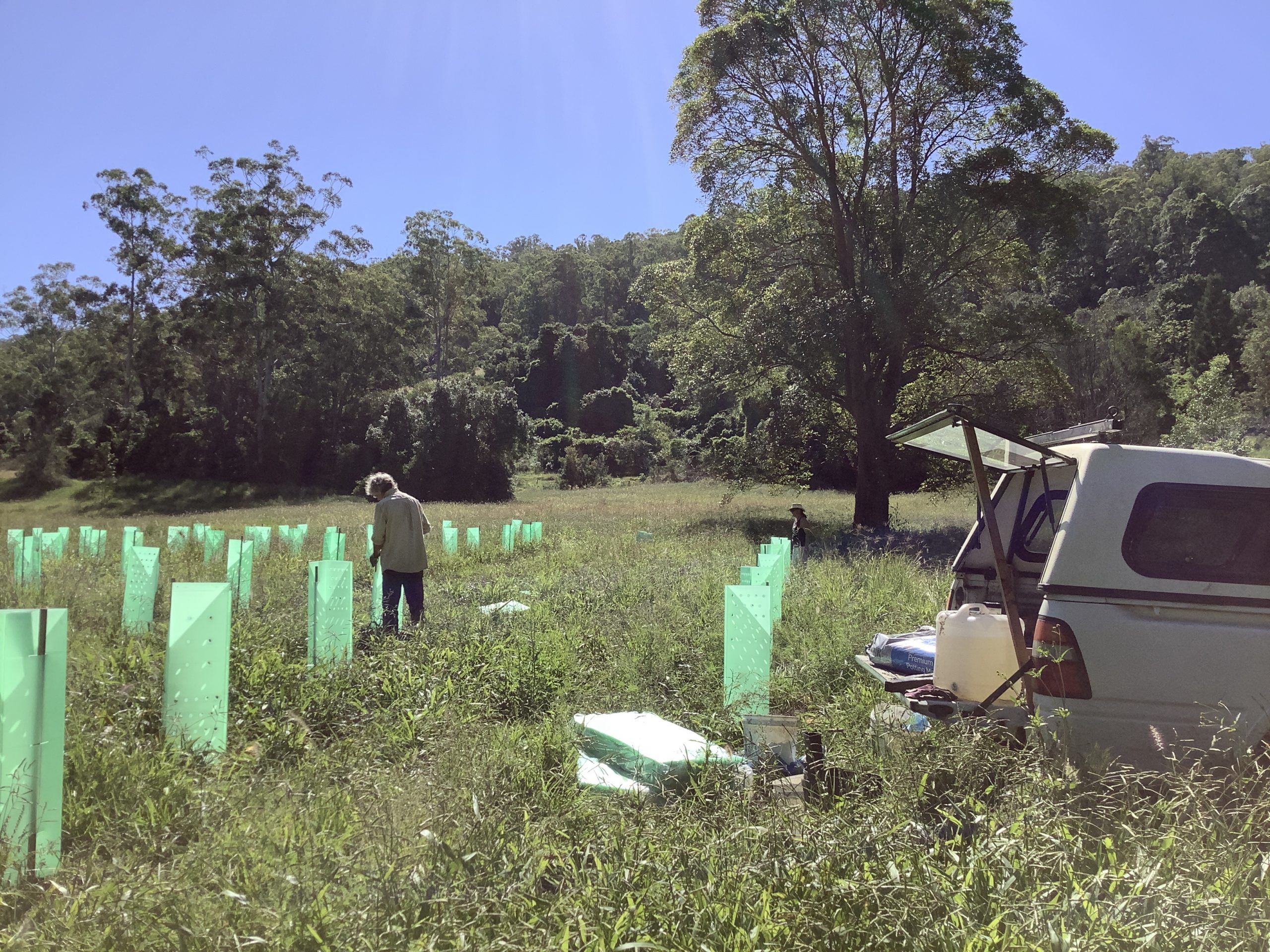 With rain forecast tomorrow we put in another HUGE day planting trees. Initial plans went somewhat awry, with Renata doing a morning dash to Lismore to pick up a new furry joey.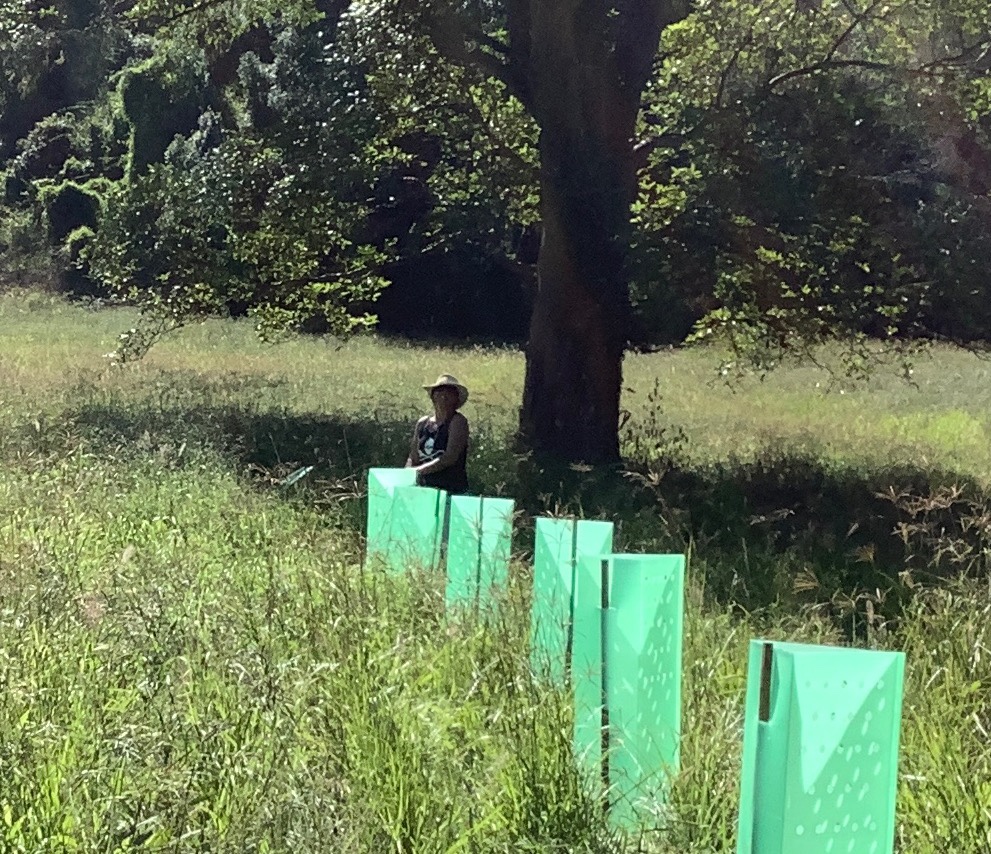 Don and Romy made a great start, though, and with Kym helping with the joeys and milk making again at lunch time, by the end of the day we had another 170 trees planted, and all the holes filled!
A big thank you to Romy for working so hard and so enthusiastically. A rest day tomorrow we thinks.