This is a backdated post, previously shared on Instagram and Facebook. Due to 10 days without Power and Internet we were unable to share on our news blog. More updates to follow.
The floods that have shattered our region can best be described as biblical. Thank you to our Sanctuary friends who were concerned for our wellbeing. Our home and all the joeys are safe. Our macropod yard suffered some damage but Don has done a temporary fix.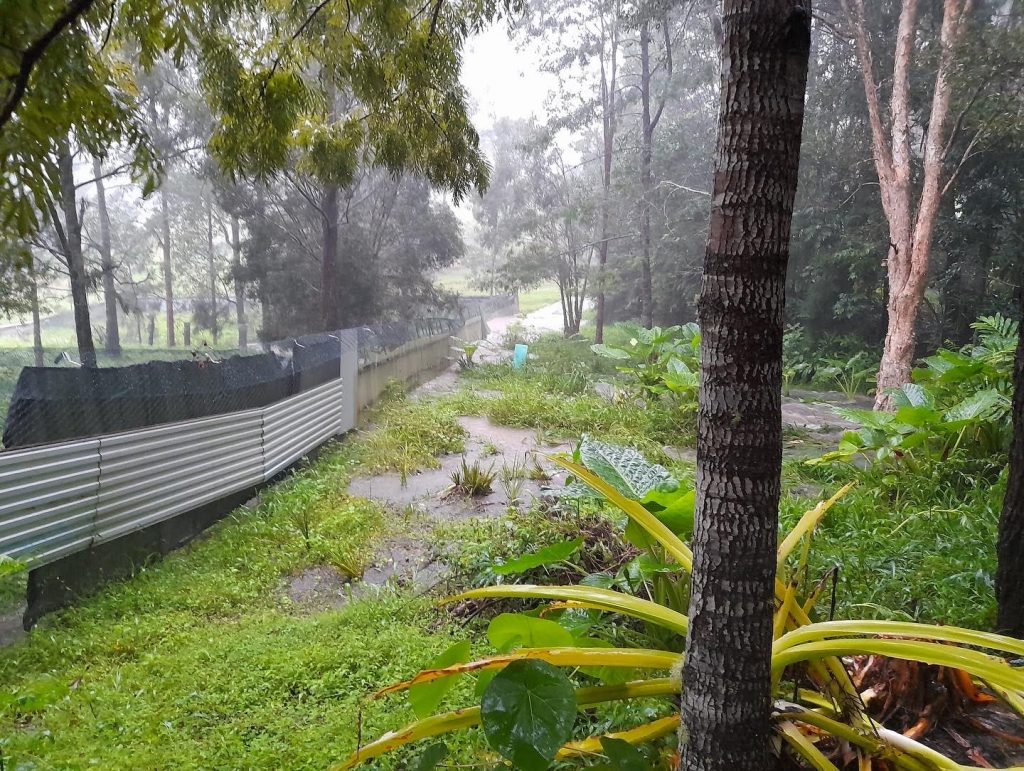 However we have been without power and limited communications since that horrific Sunday more than a week ago. We are having to juggle joey care with clean up of two houses in Lismore that were badly affected. It has been hard, but we are coping. We are so lucky we have a house and bed to fall into exhausted at the end of the day. So many Northern Rivers people don't now have that luxury.
(Photo is of the macropod release yard after the water had gone down. More about the damage in a future post)
Needless to say our tree planting with CVA didn't go ahead, but it will when things settle. Nature is definitely telling us that Global Warming is a hard reality. Let's hope more politicians recognise the dire consequences of no action. Photos are of our creek and wallaby yard the day after the worst had past. There is also a photo of our road (or ex-road) a little further up from us. Just one of the many land slips in our region.