Today we said goodbye to Abi as she sets off on her last Australian adventures before returning to the UK. Abi has been such a foundational figure at Araucaria Santuary – residing here for more than a year, raising many wallaby and pademelon joeys, planting lots of trees and helping with landcare, and even designing our logo.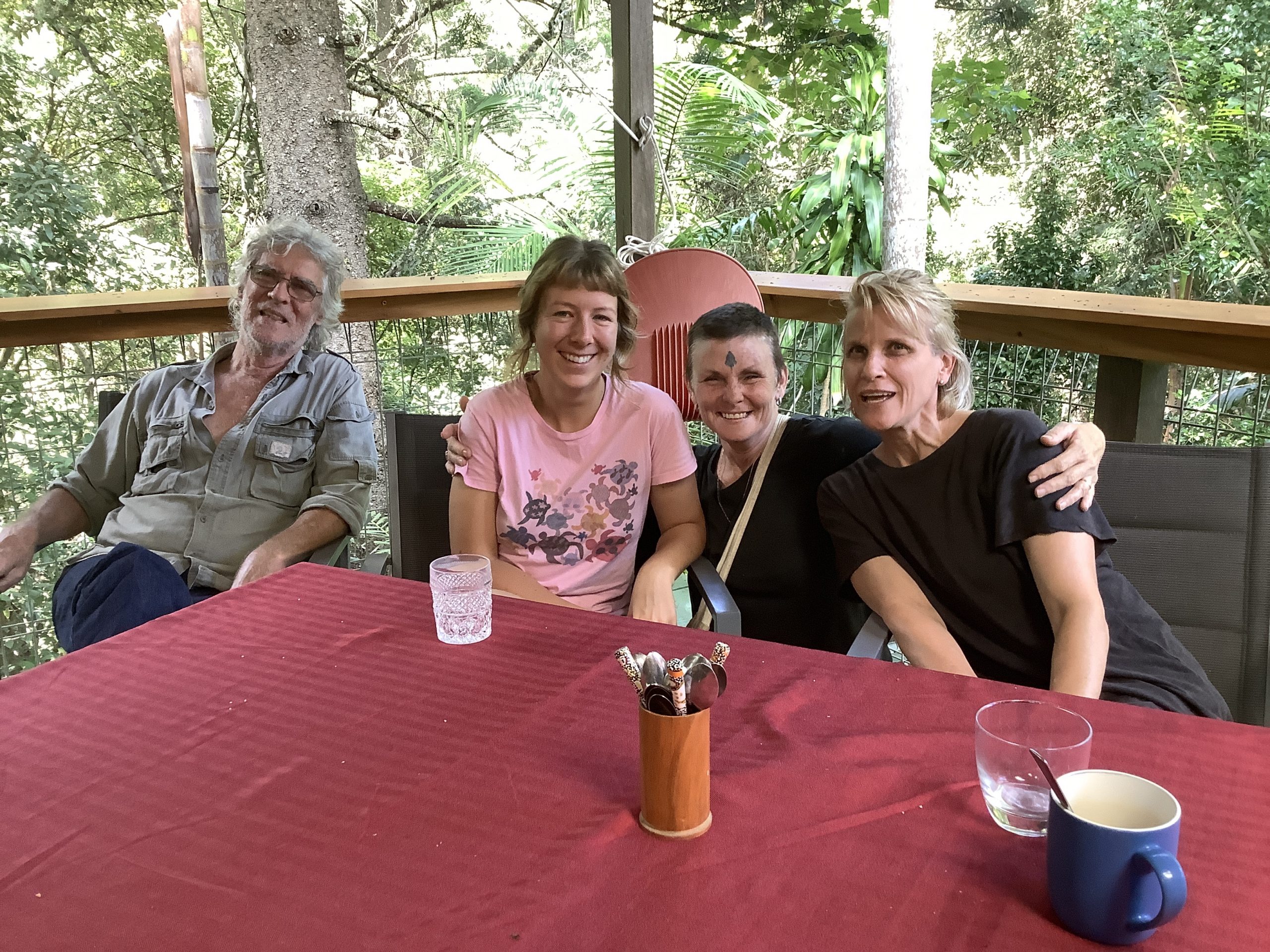 Earlier in the week we had a lovely farewell lunch with Amanda and Kym.
Abi left us with a beautiful gift – one of her original drawing of a glider – Arrow. This artwork will be such a lovely way of remembering Abi and her passionate care for wildlife.
Safe travels Abi…