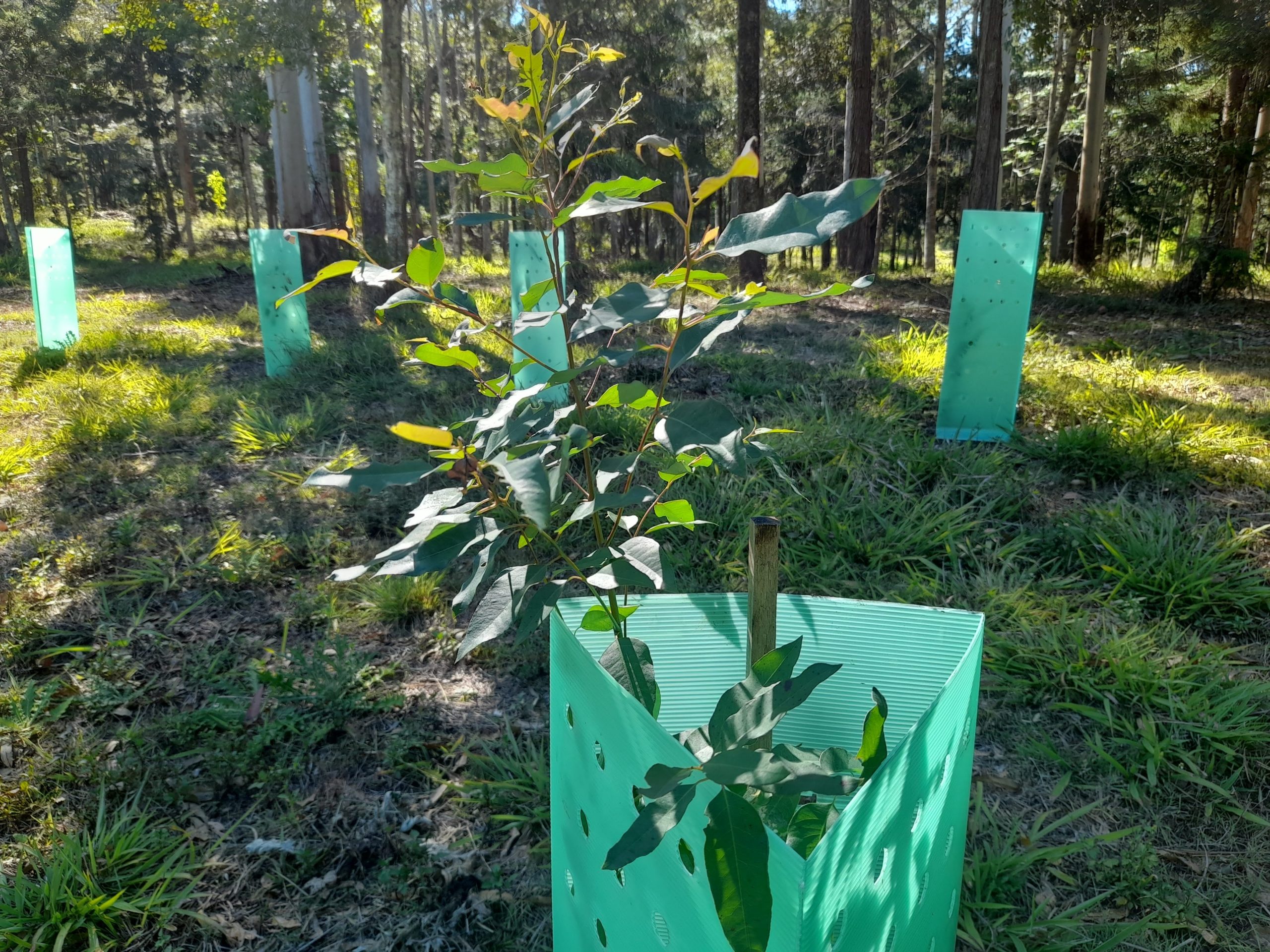 Over the past week and a half we have been focused on doing a methodical weed around all the CVA trees in their little green tower guards. Don and I have greatly valued the help from Charlotte and Jo (before their departure), and of course Eva.
Each guard gets lifted, the tree located and checked, then the area weeded, mulched, the guard is replaced and, if necessary, the stake straightened.
While a little time consuming it is also oh-so-satisfying. It is exciting to find happy healthy trees growing strongly. The losses have been minimal, which is surprising given the recent dry period.
Most exiting has been the discovery that many of the eucalyptus have their own personal Sedge Frog living in the guard. What better help could they ask for to assist with insect control!
And the worst thing? The thistles!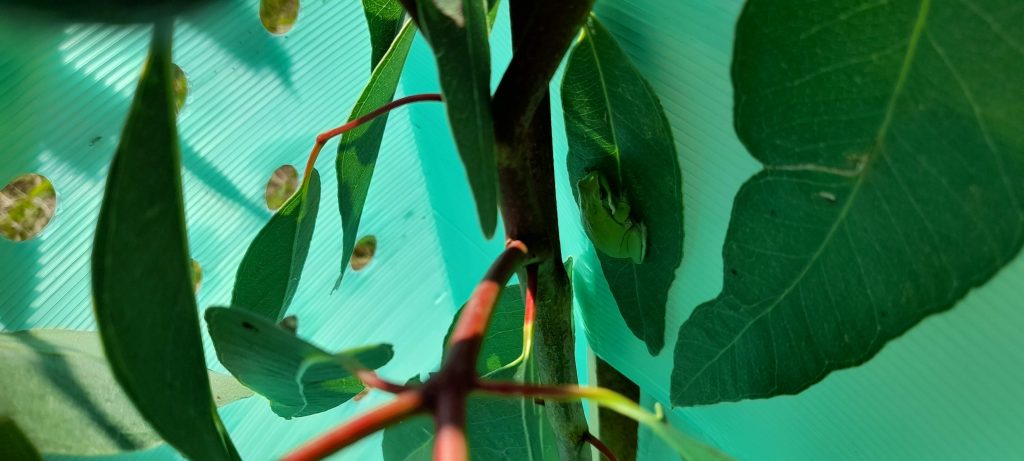 We are currently a bit over half way through the 1200+ trees. Now that it has rained the weeds will no doubt be far easier to remove. Once that is done we will do a spray around each guard and then they will be well placed for what we hope will be a big growing season.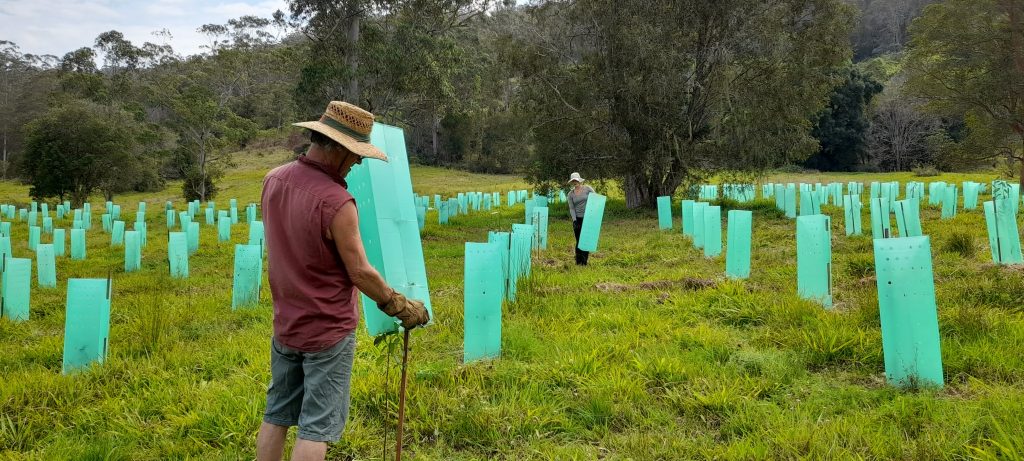 We are ever so grateful to NRMA and Conservation Volunteers Australia for their support with the planting. It is so exciting to see all these green guards filling up with lush new growth.
And last but not least, time to share a video produced by CVA based on some interviews they did with us. To those with a keen eye there is some footage not from Araucaria (including the actual koala!)… but it is great to have this documentation of the value of the planting to us and to wildlife.